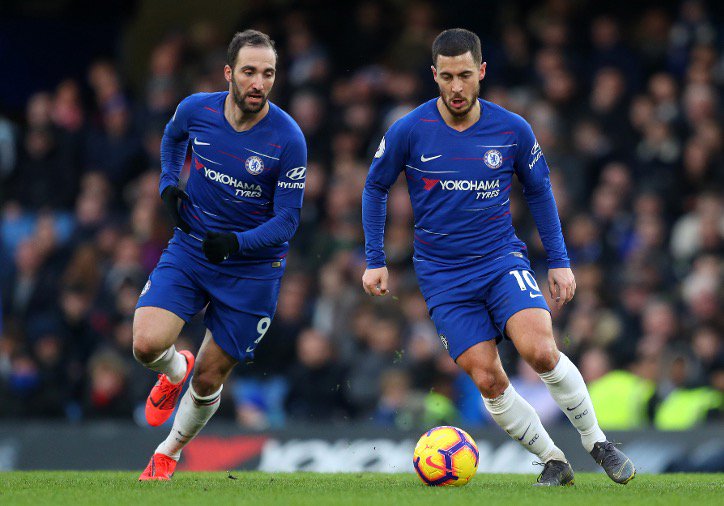 Maurizio Sarri says Gonzalo Higuain and Eden Hazard speak the same language on the pitch.
Chelsea boss Sarri is already seeing a bond between his new striker and star player Hazard — just in time for a tough test at Manchester City tomorrow.
Two goals each for Hazard and Higuain last weekend against Huddersfield led to them being dubbed the Blues' H-bombs.
Sarri said: "As you have seen in the last match, Eden  passed very often to Gonzalo, they speak the same language with the ball.
"Gonzalo will be very important for us because of this.
"He is very suitable for my game, my feeling is fantastic.
"Gonzalo is a great player. He did very well everywhere. At Real Madrid, Napoli.
"Maybe not very well at AC Milan — but he's a great player and very useful for Eden. They are really very suitable to play together. It's very important for us that he's determined now.
"His impact with the other players was good for us.
"At the moment he is very keen, so I think he can play a really good season, or at least the last part of the season.