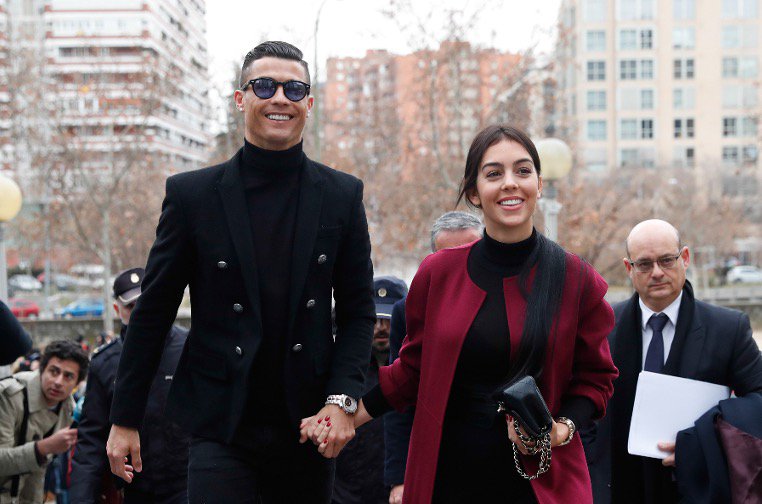 Cristiano Ronaldo's girlfriend quashed rumours they are engaged – but admitted she would love to become the superstar's wife.
Georgina Rodriguez, 25, revealed to Spanish magazine Hola! the Juventus striker had yet to ask for her hand in marriage.
But she confessed: "Every couple wants to get married and I would love to personally. Right now we have priorities and a lot of responsibilities, although in the future it would be marvellous to become Cristiano's   wife."
The pretty brunette's dad recently passed away after sickness, and she has spoken of how the five-time Ballon d'Or winner comforted her through the ordeal.
Her Argentinian-born father served a long jail sentence in Spain for two drugs offences before he was booted out of the country, but no mention was made of this in the interview.
 Hola! were the first publication to announce Jorge Eduardo Rodriguez Gorjon had died aged 70 in Buenos Aires.
Former shop worker Georgina flew to Argentina and posted a picture on her Instagram coinciding with her 25th birthday, but made no mention at the time of her father's death.
The closest she came to mentioning her dad's well-known drugs past was when she was asked what she would like to "clarify" about the scandal surrounding her dad's life, to which she replied: "I believe in justice and in divine Law. I leave it in their hands. All I can say about my father is that I have never known a person with a larger and more generous heart than him."
Georgina – who confirmed Ronaldo and their daughter Alana Martina had never met her dad – then spoke of the support she received from the Real Madrid and Manchester United legend.
She said: "My partner is always by my side. I have his support every day. He is helping me a lot in these moments of sadness and I'm trying to be strong for the children and for him. They are the happiness of my life."