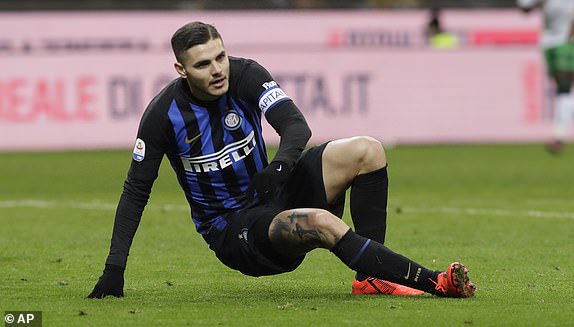 Mauro Icardi has not yet received an offer of a new contract from Inter Milan, his wife and agent Wanda Nara has revealed.
The striker is reportedly courting interest from Chelsea  with Maurizio Sarri seemingly seeing him as a potential long-term replacement for Alvaro Morata who is set to join Atletico Madrid on loan this month.
Nara told Italian TV show Tiki Taka: "When the management at the club contact me, I'll respond to their request. Until now nobody from Inter has called me to further the negotiations.
"My telephone is always on and I answer every call I receive."