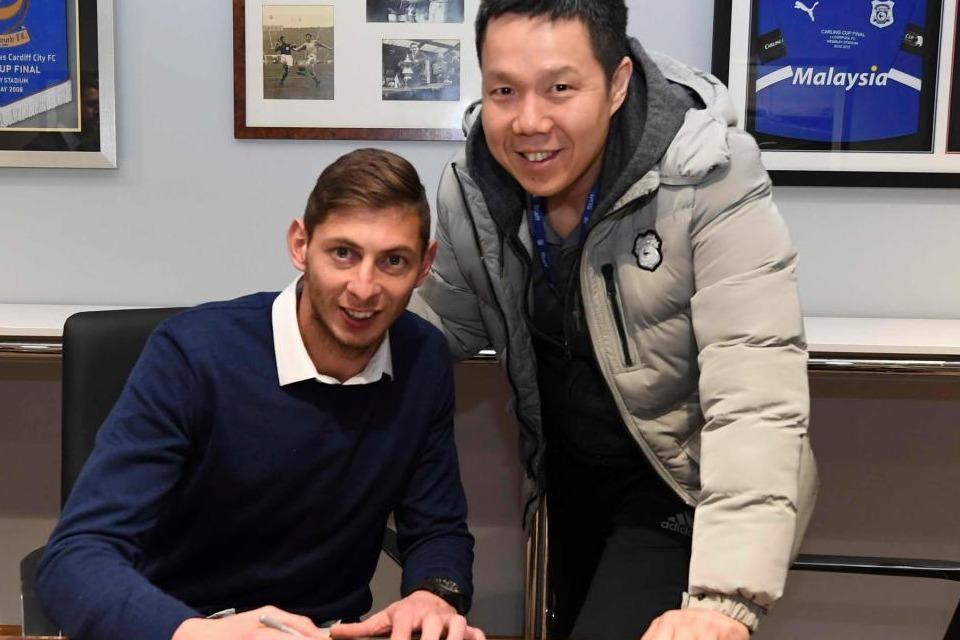 An Argentinian soccer player Emiliano Sala who had just signed with an English Premier League club was on a plane which went missing over the English Channel on Monday evening, French aviation officials confirmed.
Sala, 28, signed for Cardiff City for a reported £15 million ($19.3 million) from French club Nantes on Saturday.
The striker was returning to his new club after saying farewell to his former team-mates in France.
The plane, a single turbine Piper Malibu, was flying to Cardiff from Nantes in northern France when it disappeared from radar near the Channel Islands just before 8:30 p.m. local time (3:30 p.m ET) Monday.
Sala's name was on the list of passengers, Frederic Solano of France's Directorate General for Civil Aviation, told CNN.Despite a 1,000 square mile search involving five aircraft and two lifeboats, there has been no sign of the aircraft, Guernsey Police said on Twitter.The search is continuing, the statement added.
"There was no distress call, it was simply lost from radar and from communications," Captain David Barker, harbormaster for the state of Guernsey, told reporters.
"It is possible that the aircraft has diverted somewhere else but we are continuing a search if in the unfortunate event it has actually ditched into the sea.
"The weather conditions are better now but the sea water is not very warm. I'm imagining that people in a light aircraft wouldn't be wearing particularly warm clothing and so it is concerning because if they're in the water their chances of surviving are diminishing all the time."
'Very concerned'
Cardiff City, which paid a club record fee for Sala, said Tuesday it was "very concerned for the safety" of its new star striker. The club said it was "seeking clarification" about what happened.
"We are very concerned by the latest news that a light aircraft lost contact over the Channel last night," said Cardiff City chairman Mehmet Dalman.
"We are awaiting confirmation before we can say anything further. We are very concerned for the safety of Emiliano Sala.
"Sala, who agreed a three-year deal with the Welsh club on Saturday, had scored 12 league goals for Nantes this season. Cardiff is in the Premier League's relegation zone and has scored just 19 goals in 23 league games.In his most recent tweet on Monday, just hours before he was due to fly, Sala posted a photo of himself with the Nantes FC team and the caption: "the last one, goodbye."