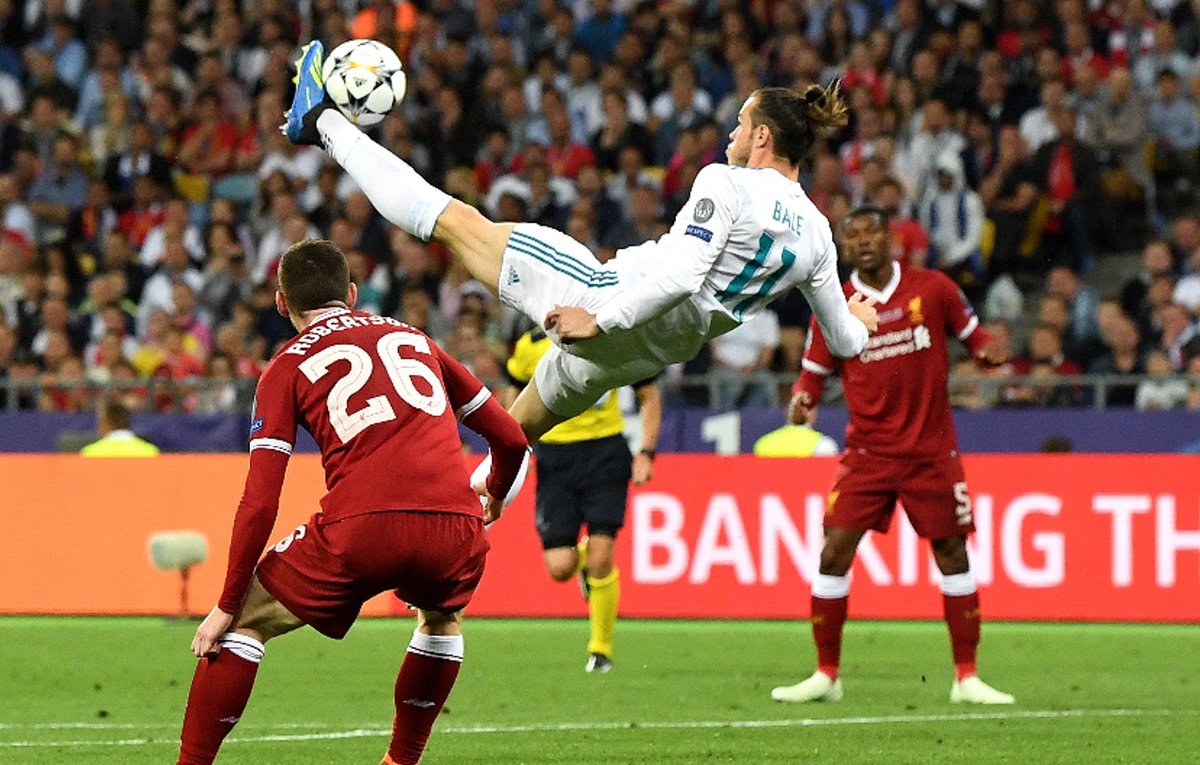 Gareth Bale says he was surprised that Mohamed Salah was handed the Puskas Award ahead of him.
And the Welshman reckons the lack of appreciation for his sublime bicycle kick scored in the 2018 Champions League final "diminishes" the award for global goal of the year.
Salah's solo run against Everton in December last year  somehow pipped Bale's stunner that fired Real Madrid 2-1 up against Liverpool back in May.
And the final's man of the match, who netted another one 20 minutes after sealing the victory for Madrid, admits he still feels robbed by the decision.
He told FourFourTwo: "Yeah, I was surprised by that, to be honest. What can you say?
"It makes the award look a little diminished, although it was obviously a great goal by Salah.
Justifying his opinion Bale highlighted the magnitude of the effort and labelled it the best goal he has ever scored.
He added: "It was instinctive. I got my body positioned correctly, got my footwork right, and caught it perfectly. When you catch the ball perfectly, you know it's on target.
"You just have to hope the keeper doesn't make an unbelievable save. So as soon as I hit it, I knew it had a chance of going in.
"I think you'd have to say that [it was my best goal]. There haven't been too many like that!
"I did love the one in the [2014] Copa del Rey final against Barcelona, but as this one was on such a big stage and technically it was the winner, I'd have to say that it's the best."
The 29-year-old Welshman's goal was actually voted third – also trailing former team-mate Cristiano Ronaldo's own bicycle kick against Juventus.