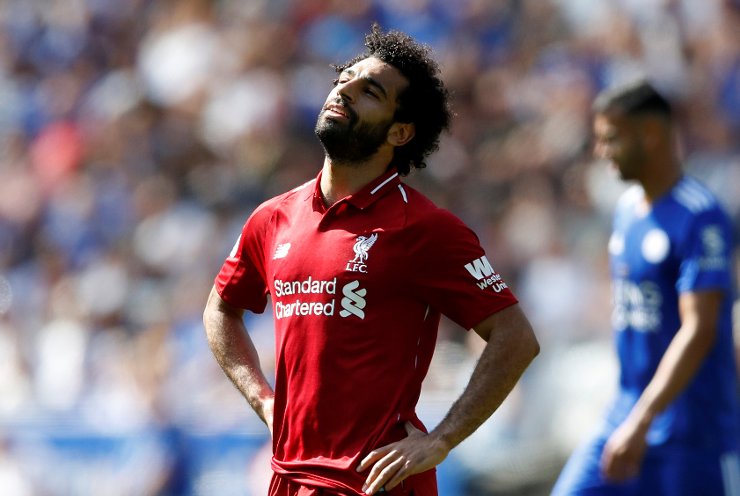 Cristiano Ronaldo has been named on the shortlist for FifPro's World XI for the 14th consecutive year.
The Juventus attacker, who was first shortlisted 2005, is joined by longtime rival Lionel Messi and Paris Saint-Germain forward Neymar Jr.
The trio were named in the three available attacking slots in the 2017 FifPro World XI and will be aiming to retain their spots when the team is announced at the awards ceremony in London on September 24.
They are joined by 12 other names on the shortlist, including World Cup winner Kylian Mbappe and Manchester United's Romelu Lukaku.
Liverpool duo Mohamed Salah and Sadio Mane make their debuts on the shortlist, although team-mate Roberto Firmino misses out.
World Cup Golden Boot winner Harry Kane is also listed.
He one of three England players to be nominated, alongside right-backs Kieran Trippier and Kyle Walker.
Gareth Bale, Alexis Sanchez, Raheem Sterling, Sergio Aguero and Gabriel Jesus are among the notable absentees from the 15-man list.
Bale, Sanchez and Zlatan Ibrahimovic were all dropped from the list this year.
Having been included in 2017, they did not receive enough votes this year.
For Ibrahimovic, this marks the first time in 11 years he has not been on the shortlist.
Ronaldo shares the 14-year record with keeper Gianluigi Buffon, who is also on this year's list.
Mario Mandzukic returns to the list after appearing once before in 2013.
The Croat scored in the World Cup final in July, as his team were beaten 4-2 by France.
He is one of four Croatians on the wider list, alongside midfield duo Ivan Rakitic and Luka Modric and right-back Sime Vrsjalko.
FIFPRO  WORLD XI FORWARD NOMINEES
Karim Benzema – France, Real Madrid
Edinson Cavani – Uruguay, Paris Saint-Germain
Paulo Dybala – Juventus, Argentina
Antoine Griezmann – France, Atletico Madrid
Harry Kane – England, Tottenham
Robert Lewandowski – Poland, Bayern Munich
Romelu Lukaku – Belgium, Manchester United
Mario Mandzukic – Croatia, Juventus
Sadio Mane – Senegal, Liverpool
Kylian Mbappe – France, Paris Saint-Germain
Lionel Messi – Argentina, FC Barcelona
Neymar Junior – Brazil, Paris Saint-Germain
Cristiano Ronaldo – Portugal, Real Madrid/Juventus
Mohamed Salah – Egypt, Liverpool
Luis Suarez – Uruguay, Barcelona