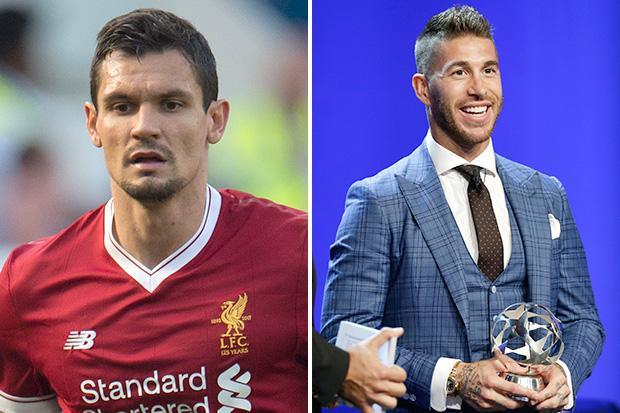 Dejan Lovren seems to be refusing to let Liverpool's Champions League defeat to Real Madrid lie.
Spanish defender Sergio Ramos is still public enemy on Merseyside after firstly injuring Mo Salah and then colliding with goalkeeper Loris Karius in the Galacticos' 3-1 triumph.
Despite the Madrid star's rough antics in Kiev, the 32-year-old was yesterday named the best defender of the 2017/18 campaign by Uefa.
However, that decision does not appear to have gone down well with Reds ace Lovren, and the Croatian could not resist making his feelings known on social media.
After the award was officially announced on the Champions League's Instagram account, the ex-Southampton man posted a "hand-over-eyes" emoji as if to suggest it must have been some sort of sick joke.
The Kop targeted Ramos after they accused him of deliberately wrestling Salah to the ground in a move that dislocated his shoulder and forced him off early in the contest.
But the pantomime villain appeared to thrive in his role and later questioned whether the Egyptian needed to go off at all.
Liverpool boss Jurgen Klopp has also waded into the debate over the summer, describing Ramos as "ruthless and brutal" to which the Bernabeu king responded by telling the German to "stick to his own business" before raising the Anfield manager's poor record in finals.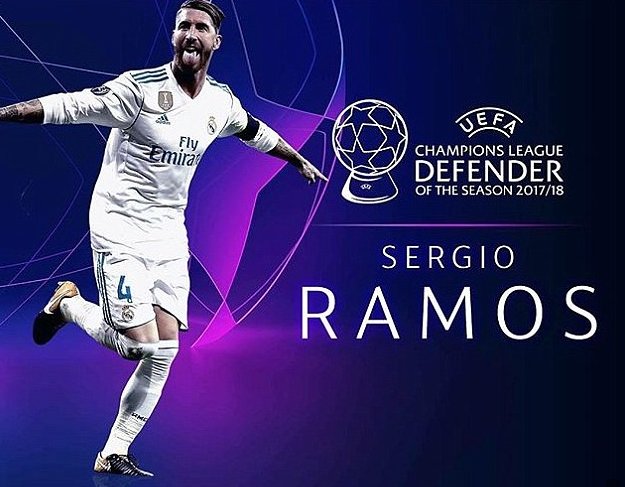 Extra salt was rubbed in Salah's wounds on Thursday in Monaco as the Madrid captain was sat directly behind the Reds forward at the ceremony.
And after he was awarded the prize the Spanish legend was caught tapping Salah on the shoulder he injured, an action which the forward appeared to ignore.