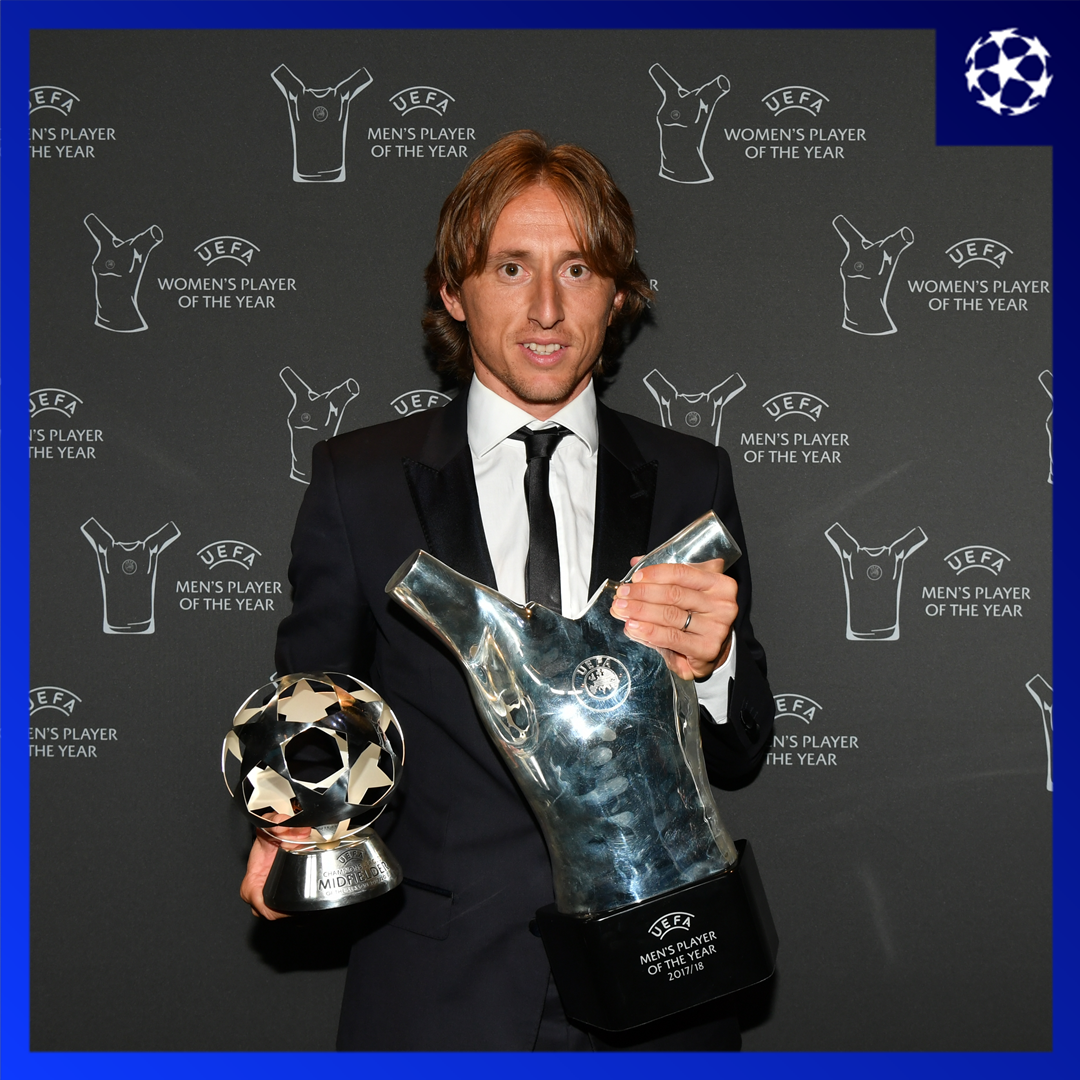 Cristiano Ronaldo agent Jorge Mendes labelled the decision to award the Uefa Player of the Year award to Luka Modric "ridiculous and shameful".
Modric pipped his former team-mate by 90 points, with Liverpool's Mo Salah coming third.
But Mendes told Record he felt his client deserved the title, which would have completed a hat-trick.
Mendes said: "Football is played on the field and that's where Cristiano won. He scored 15 goals, carried Real Madrid on his back and conquered the Champions League again.
"It's ridiculous, shameful. The winner is not in doubt, as Ronaldo is the best in his position."
Ronaldo switched Real Madrid for Juventus this summer in a £99million move and his new club also felt CR7's performances last season warranted the award.
He decided not to attend the Champions League draw ceremony, where Modric picked up his award, after coming second.
The vote was decided by 60 Champions League and Europa League coaches as well as 55 journalists from across Europe.
Juventus director Giuseppe Marotta said: "The no-show was a personal decision of Cristiano, which we want to respect.
"Our criticism concerns a deep bitterness for this decision, because the award refers to the Champions League and not to the World Cup and I believe that Cristiano Ronaldo has given the best emotions of the last edition and also fantastic goals.
"I take nothing away from the decision of journalists and coaches, but I would have voted for Cristiano Ronaldo and I say that as a football fan.
"His absence is a personal and private choice that has nothing to do with Juventus and must be respected.
"It would be nice for us to count some players among those who were given awards, but football is a team sport and we will face this Champions League with great determination."
Juventus were drawn against Ronaldo's former side Manchester United, Valencia and Young Boys for this season's competition.
Modric and his Real Madrid side face last season's semi-finalists Roma, CSKA Moscow and Viktoria Plzen.