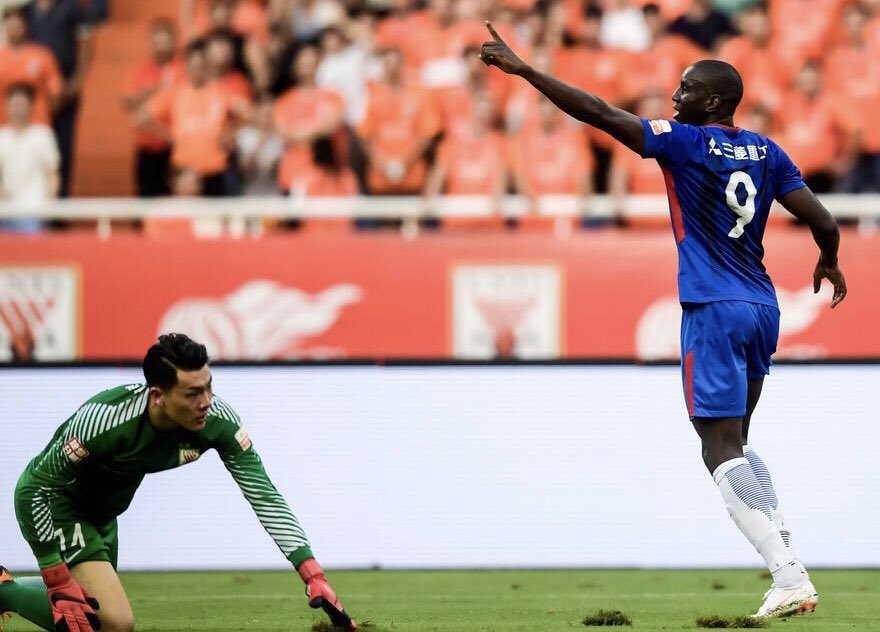 Chinese Super League team Shanghai Shenhua have accused an opposing player of racially abusing former Chelsea and Newcastle United striker Demba Ba.
Shenhua coach Wu Jingui told reporters that a Changchun Yatai player (midfielder Zhang Li) used racially insulting language toward Ba during an altercation late in a match on Saturday, which ended in a 1-1 draw.
The incident generated controversy on the Chinese internet, with fans calling for an immediate investigation.
Shanghai Shenhua posted on twitter: "Demba Ba is offended by racism wordings from Changchun Yatai player Zhang Li. CFA should take serious disciplinary actions!! #saynotoracism."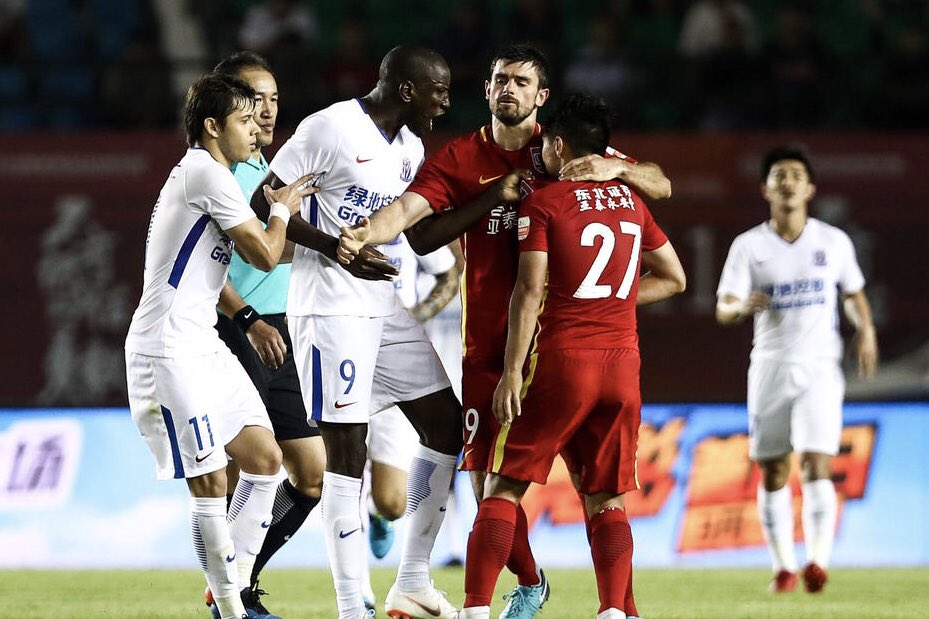 'The Chinese Super League has players of many different skin colors. We should respect our opponents and there should be no discrimination,' Wu said after the match. 'I cannot calm down now. I feel great regret about the lack of respect to a player.'
Shenhua has not disclosed details of the incident, but Xu Jiang, a prominent Chinese sports blogger, wrote on social media that Zhang allegedly shouted 'You black' repeatedly at Ba.
The two players tangled in the 77th minute after Ba clashed with a Changchun player challenging for a header. Ba exchanged words with Zhang in a running dispute and reacted furiously minutes later before the two were broken up by teammates and technical staff.
The former Newcastle United and Chelsea forward is on his second stint with the Shanghai side, having re-signed in June.
Ba took the Chinese league by storm during his first spell with Shanghai in 2015 and 2016 before suffering a serious leg fracture.