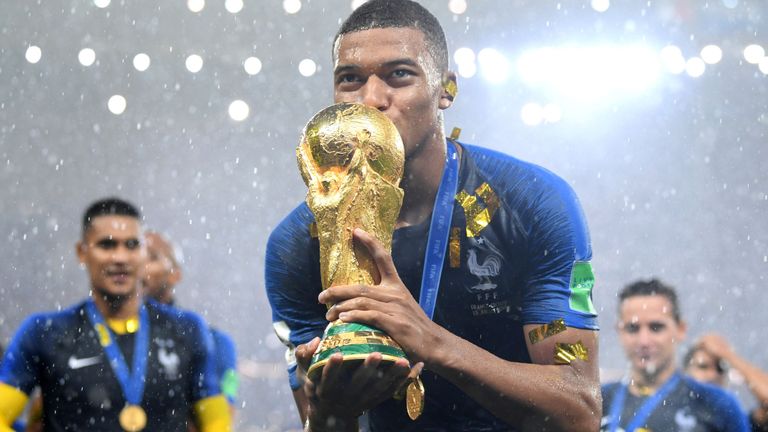 Kylian Mbappe has enjoy an extraordinary start to his career as a professional footballer.
At just 19 years old, Mbappe has earned a £166m move from Monaco to Paris Saint-Germain, making him the second most expensive footballer of all time.
After winning the treble in his debut season in the French capital, Mbappe was France's top performer in their triumphant World Cup campaign this summer.
The forward struck four goals in the tournament and was rewarded for his performances with the Best Young Player award.
Many are now tipping Mbappe to be a contender for the Ballon d'Or.
The forward finished seventh in last year's Ballon d'Or, but he is set to finish even higher when the 2018 results are revealed at the end of the year.
But what does Mbappe think? The 19-year-old was asked to name his contenders for this year's award in an interview with France Football, and he gave five names.
The 19-year-old listed Neymar, Cristiano Ronaldo, Luka Modric and Raphael Varane, before stating: "To complete, I think I would put myself too."
Interesting. There's no denying that all those listed above have a chance of winning the prestigious trophy.
But Mbappe has missed out a few names; the most glaring omission being Lionel Messi.
Although collectively he has not had a great season, he has been as impressive as ever individually.
Messi scored 45 times in 54 games for Barcelona this season and helped his side to the La Liga title.
Yet Mbappe feels as if he is not one of the favourites for the accolade. It's also interesting that the 19-year-old didn't name Antoine Griezmann, who was also a key part of France's World Cup winning side.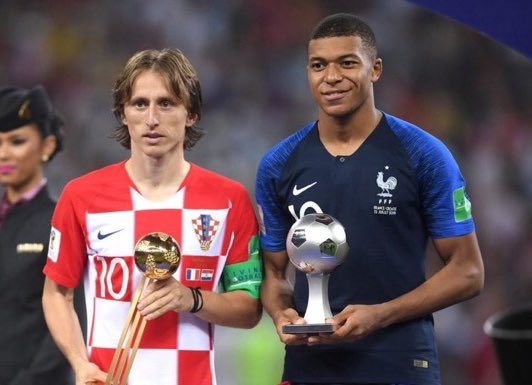 Mo Salah, who enjoyed an unbelievable debut season for Liverpool, is also not among Mbappe's favourites for the crown.
Miroslav Klose also conveyed his belief that Mbappe should be considered in the running to win the Ballon d'Or.
"Logically, Kylian will be one of the main candidates," Klose said, per ESPN. "However, he will have some big competition from his teammate Griezmann, the best player of the World Cup Modric and Champions League winner Ronaldo.
"Many things can happen between now and October, though."
Another man that could be in the running for the Ballon d'Or is N'Golo Kante.
Kante's performances for both club and country in recent years have been remarkable.
He has been linked with a move to PSG in the last few months, and Mbappe revealed he has been speaking to the club's president, Nasser Al-Khelaifi, in a bid to try and sign him.
"I told him [Al-Khelaifi] again that Kanté would be good for our team," he admitted. "I spoke to N'Golo during the World Cup but without abusing because I know what it is when you wash your brain with transfers.
"In the end, I just put a few words in his pockets, which he must have discovered once he returned home, to get the message across."