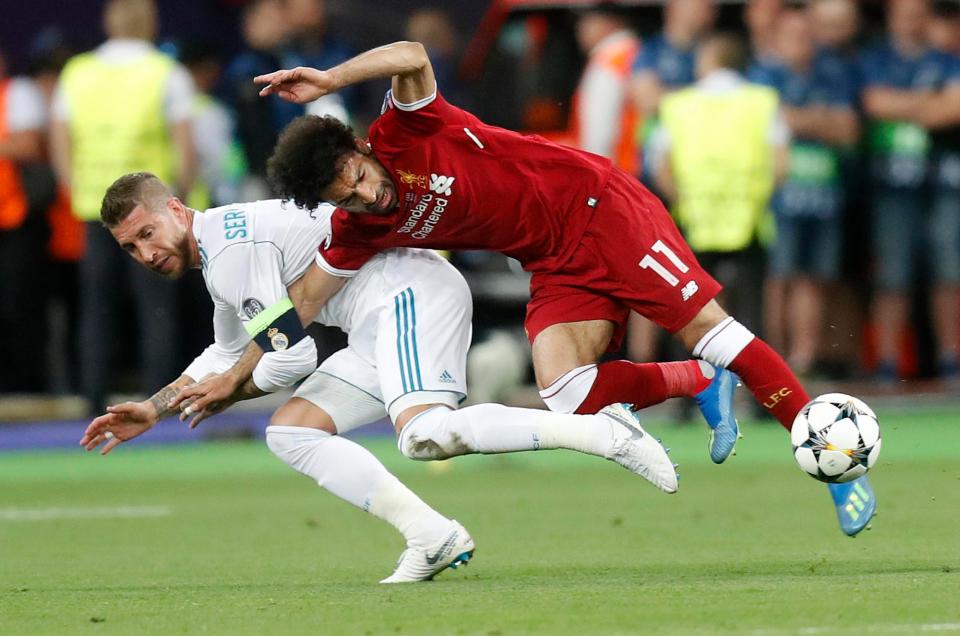 Mohamed Salah insists Sergio Ramos may have deliberately injured him during the Champions League final.
The Egyptian superstar is racing to be fit for the World Cup opener against Uruguay after dislocating his shoulder in a 50-50.
Spain skipper Ramos has been accused of making sure the Liverpool ace was crocked, which he denies.
And asked if he believed the claims, Salah told Marca: "I do not know. Maybe?
"When I fell to the ground, I had a mixture of physical pain and a lot of worry, also anger and sadness for not being able to continue playing the Champions League final.
"Moments later, I also thought about the possibility of losing the World Cup and that was a devastating thought.
"I'm better now. I hope to play the first game against Uruguay, but that will depend on how I feel when the match is approaching."
Salah was also quizzed on Ramos' suggestion that Salah could have played the rest of the game if he had a painkilling injection.
The speedster added: "It is funny.
"My comment is that it's always okay when the one who made you cry first, then makes you laugh.
"Maybe you could also tell me if I'm going to be ready for the World Cup?"