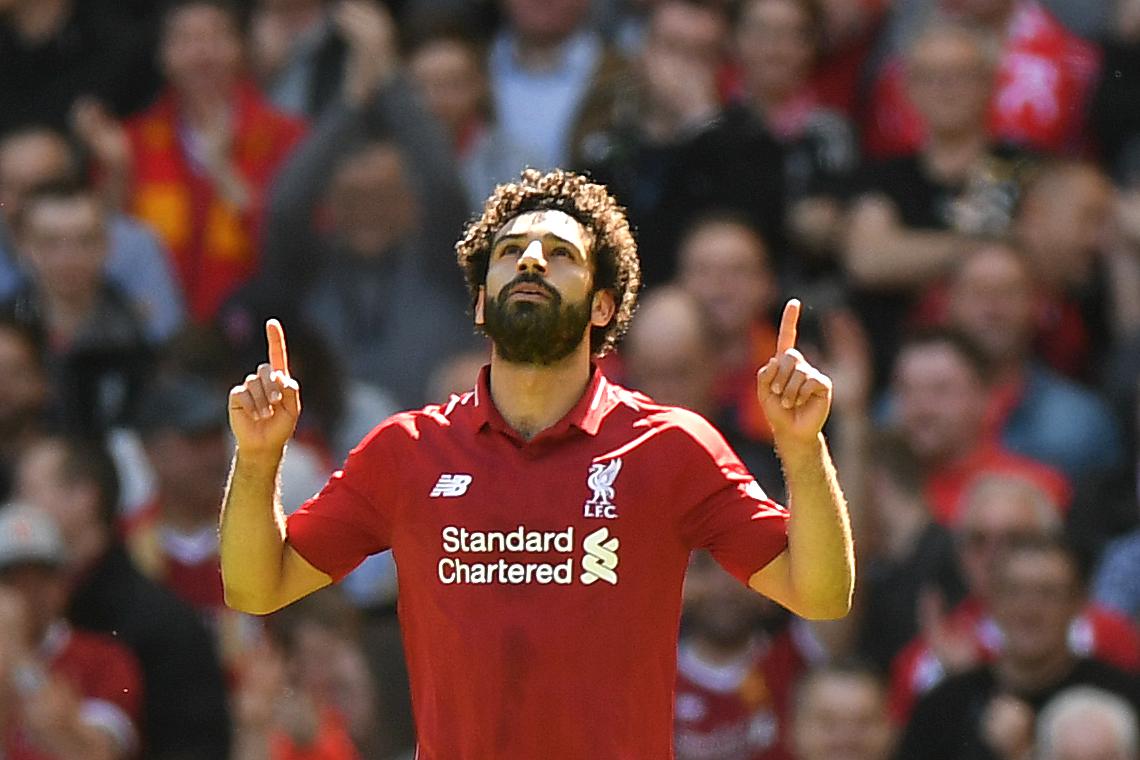 Egyptian talisman Mohamed Salah  has been named as the Most Valuable Player in Africa  ahead of the 2018 World Cup in Russia.
A study by the CIES Football Observatory shows that the Liverpool star is rated number one in Africa and 5thth position in the world with a €171.3 million price tag.
According to CIES, Liverpool ace, Mohamed Salah is the most valuable African player in the top five European Leagues and ranked fifth overall, followed by Arsenal striker Pierre-Emerick Aubameyang who is valued at €95.6 million and Senegal star Sadio Mane (€91.6m).
Nigeria midfielder is rated number six in Africa and 79th position in the world with a €62.7 million price tag.
However, Tottenham Hotspur striker Harry Kane (€201.2 million) is the most expensive player in the world, ahead of two Paris St-Germain players, Neymar (€197.5 m) and Kylian Mbappé (€186.5 m).
CIEST top 7 Most Valuable African Players:
1) Mohamed Salah – Liverpool – €171.3 million
2) Pierre-Emerick Aubameyang – Arsenal – €95.6 million
3) Sadio Mane – Liverpool – €91.6 million
4) Naby Keita – Liverpool – €68.7 million
5) Kalidou Koulibaly – Napoli – €67 million
6) Wilfred Ndidi – Leicester City – €62.7 million
Salah who is still recovering  from shoulder injury has been included in Egypt 23-man squad for the 2018 FIFA World Cup in Russia.