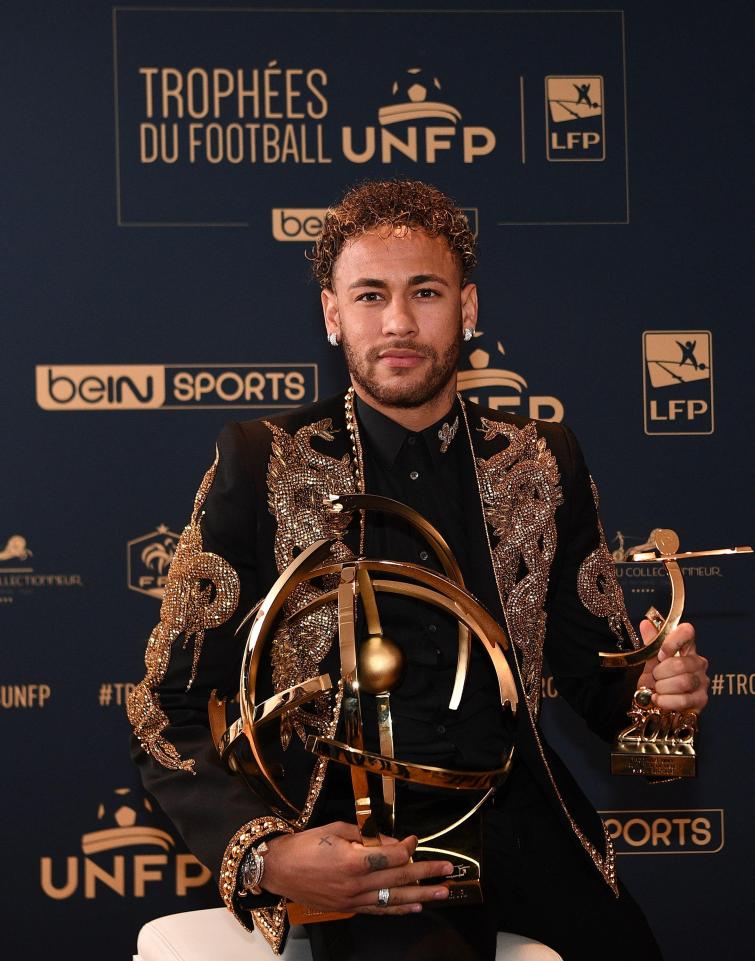 Neymar has been named the Ligue 1 player of the season despite being ruled out since February.
The former Barcelona man collected his trophy from Brazil icon Ronaldo admit reports the PSG star could be moving again in the summer.
The 26-year-old admitted he was "afraid" during his rehab from surgery – but has been given the all-clear to return to training.
The Brazil icon was recently seen doing kick-ups as he looks on course to be fit for next month's World Cup.
But the Paris Saint-Germain star spoke candidly of the dark times he endured while recovering after fracturing his fifth metatarsal in his right foot.
Speaking to ex-Brazil star Zico, Neymar said he was treading on eggshells in the early part of his comeback.
He said: "Today, I am better. At first, I was afraid to make a bad movement. However, I respected what the doctor told me."
Neymar underwent further examinations with Dr Rodrigo Lasmar in France last week.
The Brazilian doctor said the country's No 10 is recovering as expected and he will likely be seen in PSG's open training session on Wednesday.
Neymar picked up the injury in a Ligue 1 match against Marseille and suggested the tight schedule was partly to blame for his knock.
He said: "I was not supposed to play in the match [Troyes away in Ligue 1] just after the two Marseille games.