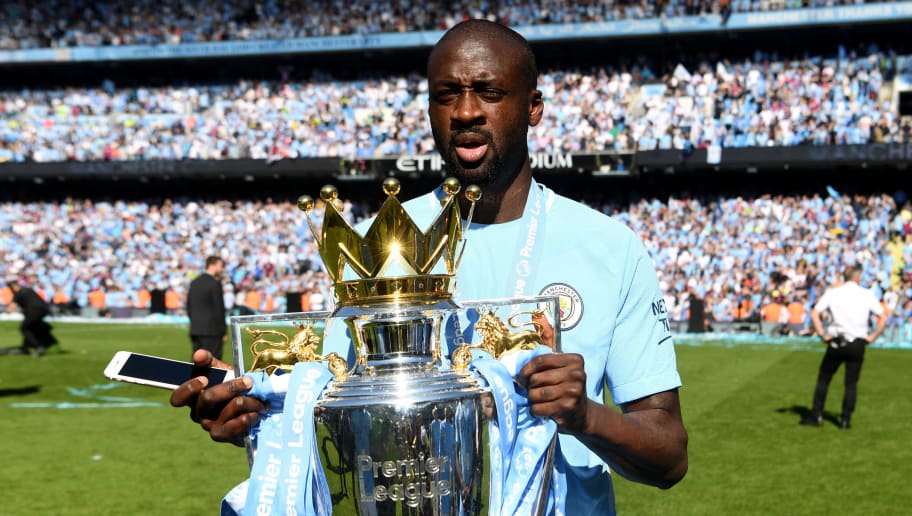 Yaya Toure has stated his firm intention to remain a ​Premier League player after he leaves ​Manchester City this summer.
Toure was one of City's earliest landmark signings when he joined from Barcelona in 2010. The Ivorian went on to make over 300 appearances during his time at the Etihad Stadium and scored 82 goals​, including the winner in the 2011 FA Cup final against Stoke.
The 34-year-old has been restricted to just nine league appearances this season as City have romped to the Premier League title. Pep Guardiola confirmed last week that ​Toure will leave the club at the end of the season.
Asked if he was going to stay in England, the Ivorian told ​BBC Sport: "Yes. Definitely. I love the challenge and the difficulty. Some fans were asking 'are you retiring?' I said no. I have, maybe, two more years at a high level."
Toure also spoke fondly of his teammates, reserving particular affection for the long-serving trio of Sergio Aguero, David Silva and Vincent Kompany.
"Everybody knows I have a feeling for Aguero," said Toure. "I love Aguero. This guy is such a good striker. He's complete. I love David Silva and Vincent Kompany as well.
"I'm going to miss my team-mates, I'm going to miss my little [Raheem] Sterling, my little [Leroy] Sane. They look like my babies."
Toure will get a send-off in City's final home game against Brighton on Wednesday, and said that he will do everything in his power to get on the scoresheet.