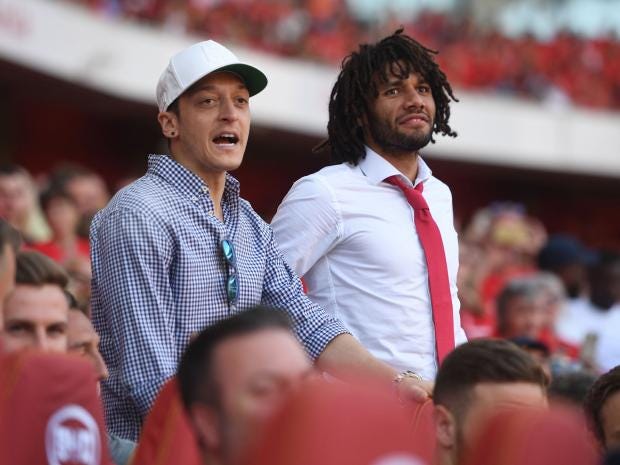 Mesut Ozil is set to miss the rest of the season after suffering a recurrence of his back injury, but questions have arisen over his lack of playing time in the Premier League this season since signing his new contract extension.
Last week Europa League semi-final defeat by Atletico Madrid led to intense criticism of Özil.
Ozil missed the 5-0 thrashing of Burnley on Sunday with what Wenger said was a back injury, and after sitting out recent games with a similar knocks as well as multiple illnesses, his continued absence is raising suspicions that all is not what it seems at the Emirates.
"[It is] a recurrence of his back problem," Wenger said on Sunday following his lengthy farewell ceremony. "How long is he out? I don't know.
"I don't think he'll be available for the rest of the season."
Özil was at the Emirates for Wenger's farewell and took part in the traditional lap of the pitch to thank the fans, even though it has been Arsenal's worst in the league since Wenger arrived in 1996.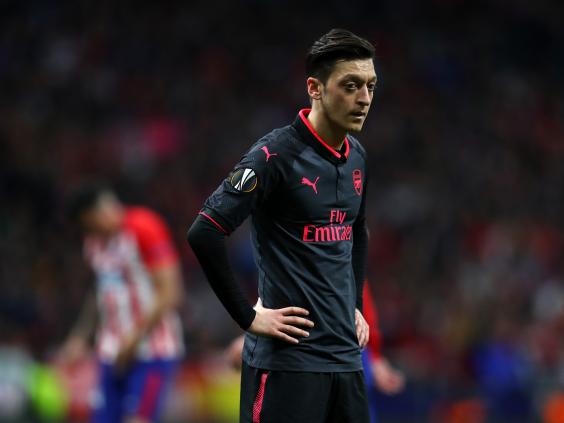 Wenger used his farewell on Sunday to send a message to his successor, whoever that may be, to stress that the squad he is leaving behind does not need a radical overhaul and is still capable of challenging for silverware next season.
"I just think he inherits a team that is much better than people think it is," said Wenger, who has long defended Özil against any criticism. "I'm convinced, you can see the togetherness of this team is special and with the right additions this team will challenge next year."