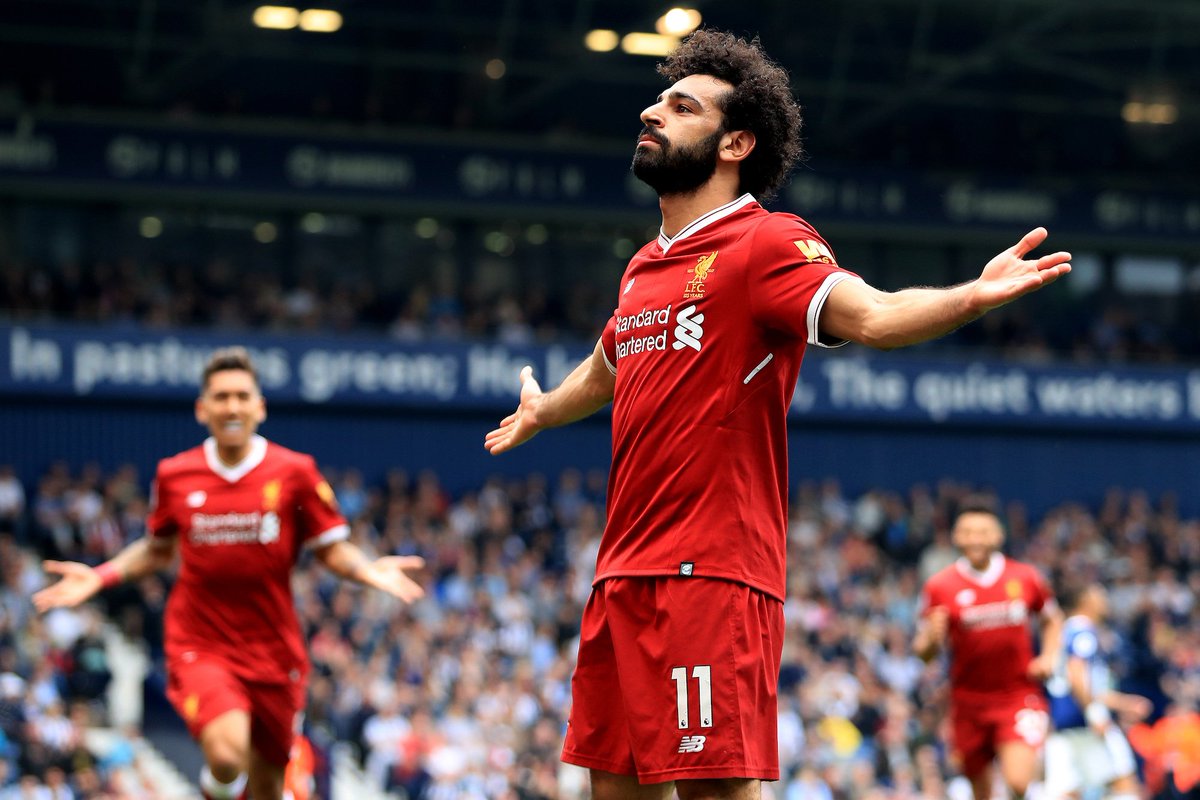 Liverpool's Mohamed Salah has been voted Player of the Year by the Football Writers' Association, becoming the first African player to win the award.
Salah has edged past Manchester City star Kevin de Bruyne to be named the Football Writers' Association player of the year.
De Bruyne came second with Tottenham striker Harry Kane coming third.
25-year-old Salah has scored 31 League goals in 34 league appearances for Liverpool this season and leads the race for the Premier League golden boot.
The 'Egyptian king' also won the Professional Footballers' Association player of the year award in April.
The former Roma star is the first African winner of the award, in what FWA Chairman Patrick Barclay described as "the toughest call since 1968-69", when there was a dead heat between Tony Book of Manchester City and Derby's Dave Mackay.
Barclay addeed: "Right up to the last week or so we thought it might happen again, so strong was the support for Kevin de Bruyne,"
"But Mo Salah's relentless match-winning form, exemplified by his two great goals against Roma, seems to have swung the vote by a very narrow margin."
 Didier Drogba, Jay Jay Okocha made so much impact during their time but Salah is the first from Africa to win it.
Steven Gerrard( 2009) and Luis Suarez(2014) were Liverpool players to win it since start of Premier League.
Since the start of Premier League, it's the 15th time the same player has won both the PFA Player of the year and Footballer of the year in the same season.
Salah has scored 43 goals in all competitions after signing for £34m from Roma in the summer.
The former Chelsea and Basel winger netted twice in the first leg of Liverpool's Champions League semi-final win against his former club at Anfield last week.
Liverpool travel to the Stadio Olimpico on Wednesday May 2 for the return leg with a 5-2 lead over the Italians.