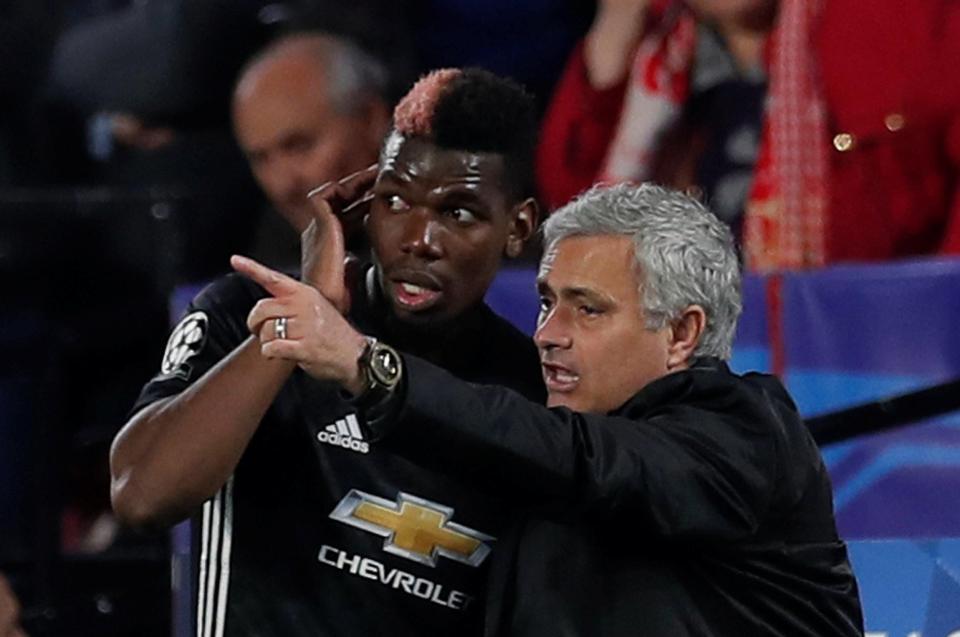 Paul Pogba insists he has no problems with Manchester United boss Jose Mourinho.
Speculation is rife over the midfielder's future following some questionable performances this season.
It's been claimed that Mourinho has run out of patience with Pogba as a result, despite the ace starring in recent wins over Manchester City and Tottenham.
However, the France international is adamant they get on well behind the scenes, adding that any decisions made by Mourinho are for the good of the team and are not personal.
Pogba told Canal Football Club: "I do not have a problem with Mourinho. I do not think he has one either.
"He's the coach, he's going to make choices and I, as a player, I accept him. That is all.
"For now I'm at Manchester United. I really only think about the present. Transfers are not in my head.
"You know, if I listened to everyone [on links to Paris Saint-Germain], I would be everywhere. I'm just thinking of the present, the FA Cup final and the World Cup."