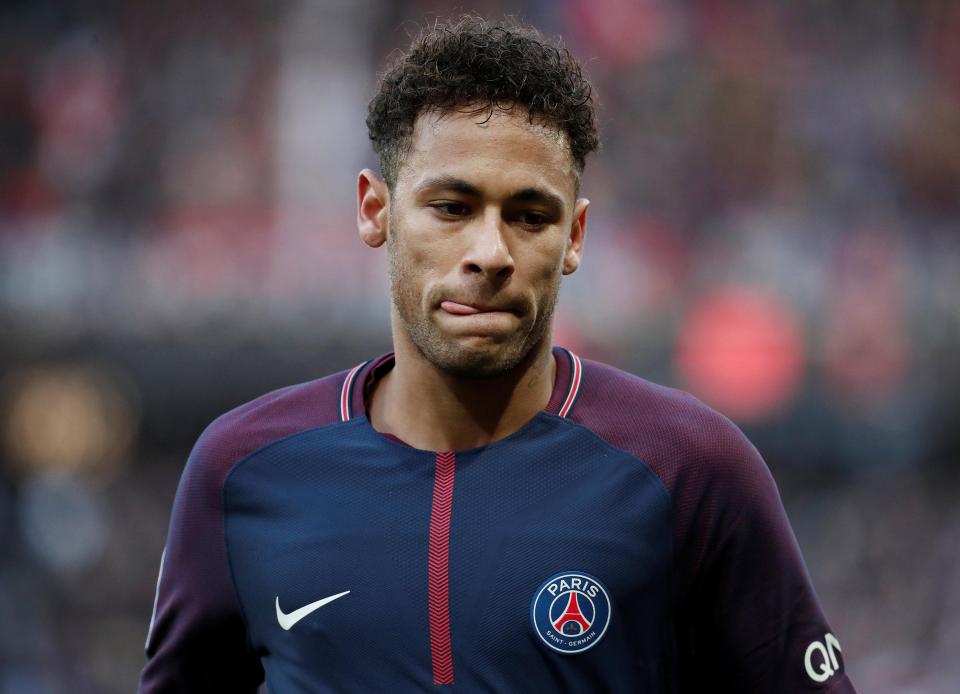 Neymar has given both Paris Saint-Germain and Brazil fans some very encouraging and exciting news ahead of the World Cup this summer.
The Brazilian star, currently out injured after suffering a broken metatarsal in his right foot against Marseille in February, took to Instagram on Saturday to reveal to his huge fans that he is finally off crutches.
Neymar posted a video on his Instagram Story of him walking crutch free, while still wearing the protective boot on his right foot.
The 26-year-old former Barcelona man captioned his social media post: 'Bye bye crutches', alongside some laughing emojis.
Neymar will be delighted with his recovery progress as he bids to return in time for the World Cup in Russia, starting on June 14.
Neymar underwent an operation in Brazil on his broken foot, and has set a date of May 17 to get the all-clear for his return to football.
This would see him back in time to represent his country in Russia, with Brazil's first group game coming against Switzerland on June 17.
At a recent promotional event in Sao Paolo, he said: 'There isn't an exact date yet. I have the last exam, if I'm not mistaken, on May 17.
'I hope I won't watch the World Cup on TV! I will have enough time to prepare. It's evolving well. I will arrive better than I was before.'