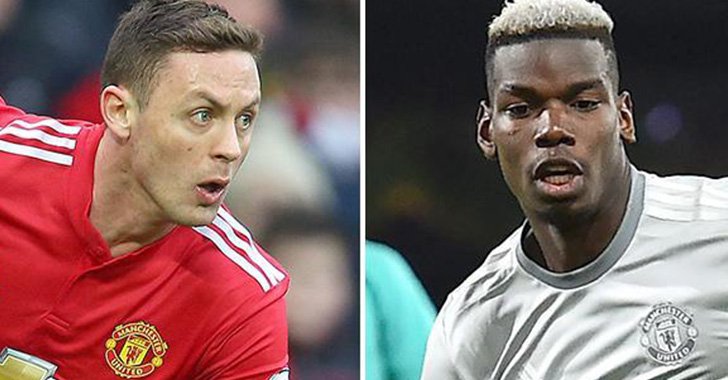 Nemanja  Matic admits it is time for Paul Pogba to grab games by the scruff of the neck.
Manchester United's £89million star Pogba is set to start the FA Cup semi-final against Spurs at Wembley on Saturday.
And team-mate Matic wants to see the sort of class that turned the Manchester derby on its head a fortnight ago.
Matic said: "Now Paul needs to take more responsibility.
"He showed against City that he can play better and better. He scored plus gave the other players more confidence.
"After his first goal, we started to believe we can do something — that is exactly what he has to do.
"He needs to have more confidence now."
Pogba's derby double helped United fight back from 2-0 down at half-time to win 3-2 at the Etihad.
The France midfielder, 25, then flopped in a 1-0 home defeat to rock-bottom West Brom last Sunday.
But he was back to his best in the 2-0 midweek league win at Bournemouth to earn his place in today's Wembley showdown.
On the eve of the match, United manager Jose Mourinho — who has clashed with Pogba this season — agreed it is time for the player to show more consistency.
Mourinho said: "I told Paul after Manchester City,  I am not expecting him to be the Man of the Match in every game.
"I am not expecting him to be phenomenal in every match. Because that is really difficult, just  to keep a certain level is the  challenge. That's obvious.
"But I think he was phenomenal against City. He was not good against West Brom. Then he was good again against Bournemouth.
Against City, you had the two goals where people can say, 'Wow, that is super decisive'.
"But I think that he played even better against Bournemouth on Wednesday.
"From the very first minute, he was more consistent, more in control of the game. I think he was really good."