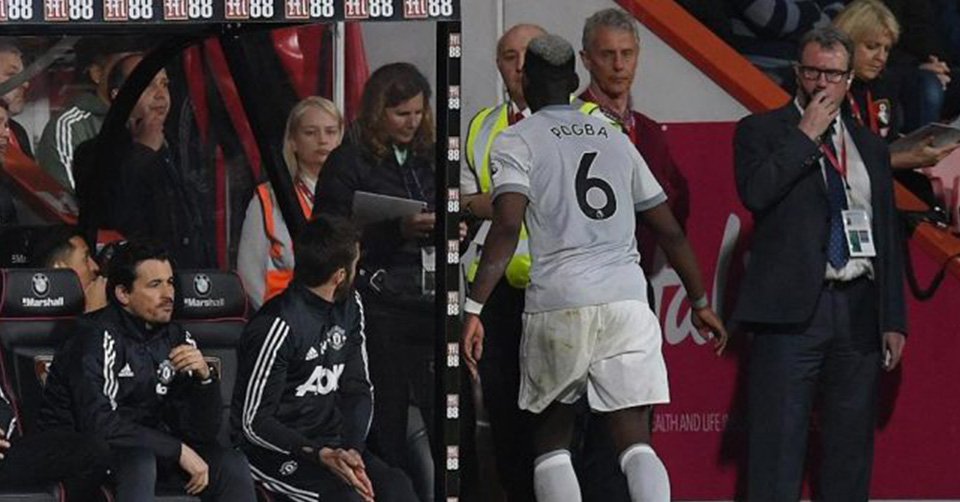 Paul Pogba appeared to give Jose Mourinho the cold shoulder after being replaced at Bournemouth.
A man-of-the-match performance from the under-fire Manchester United midfielder earned him a handshake from club veteran Michael Carrick and assistant boss Rui Faria.
But footage shows Pogba, whose relationship with his manager has hit rock-bottom following recent axings, not even looking in Mourinho's direction after his 80th minute substitution.
Instead, the £89million Frenchman made his way towards the tunnel before making a U-turn and joining his team-mates on the bench.
Mourinho, 55, DID applaud his player after Pogba set up Romelu Lukaku for United's second in their 2-0 win.
When asked about Pogba's man of the match performance, the Portuguese said: "I'm a team manager and not a big fan of it, but he played very well.
"Against City he was phenomenal. Today he was very, very good."
Pogba has been subbed or omitted from the starting line-up in nine of the last 14 games.