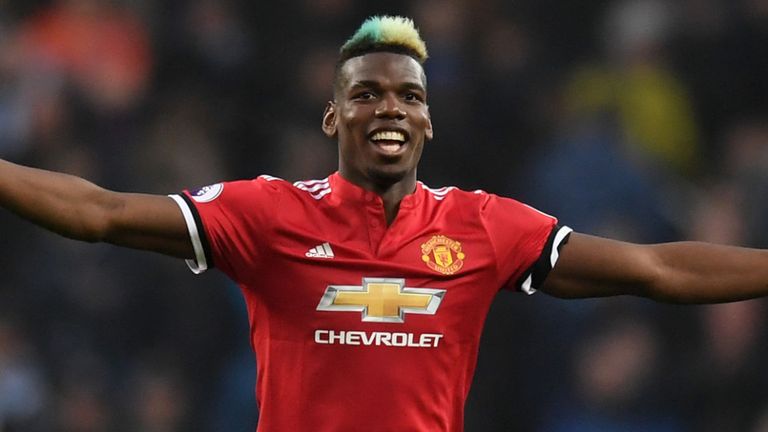 Paul Pogba has hailed Michael Carrick's input into his attacking runs after the Frenchman scored twice to beat rivals Manchester City 3-2 in a pulsating derby on Saturday.
Carrick is retiring from playing at the end of the season and is due to form part of Jose Mourinho's coaching set-up at Old Trafford for the 2018-19 season.
The 36-year-old sat among the coaching staff during last week's win over Swansea as he begins his transition from on the pitch to a leader off it. After his heroics at the Etihad Stadium, Pogba praised Carrick's input into his offensive play.
Early goals for City from Vincent Kompany and Ilkay Gundogan at the Etihad Stadium looked to have sealed the Premier League title but Pogba's double and Chris Smalling's winner ensured United spoilt their party.
Pogba claimed he 'couldn't let' City seal the title against their bitter rivals.
'Lose against Manchester City and see them celebrate in their own stadium, I couldn't let that happen,' he added.
'After a performance like this, a second half like this, we have to do this all the time. If we did this all the season I think we would be there fighting.'