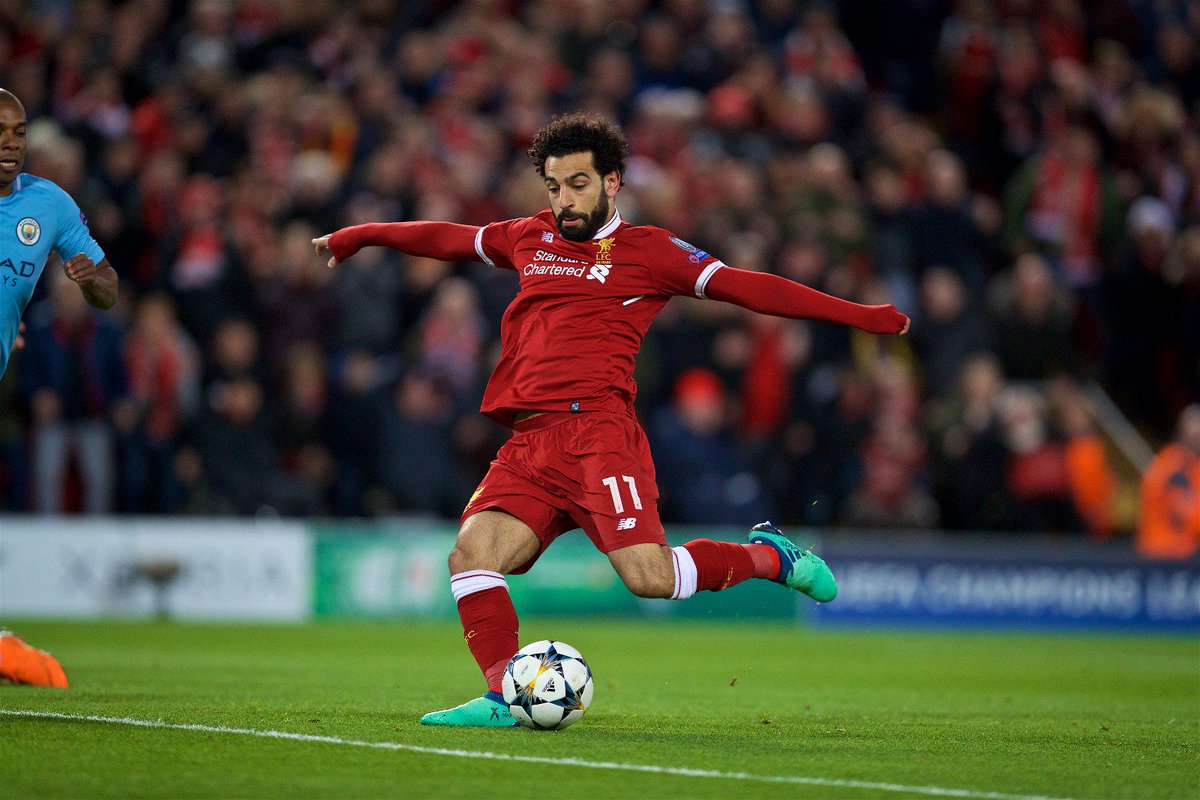 Liverpool star Mohamed Salah told his manager he's "all fine, all good" but Jurgen Klopp said he is a doubt to face Everton on Saturday and slammed the Premier League for putting the Merseyside derby in the early kick-off.
Salah was forced to come off with an apparent injury during Wednesday's Champions League quarterfinal first leg with Manchester City, but Klopp relayed positive news in his postgame interview.
"He said to me immediately after the game, 'All fine, all good,' but I hope that's the case," Klopp said of Salah. "We have to wait for that."
Having already scored Liverpool's opener, Salah received medical attention on the sideline early in the second half. He then headed straight down the tunnel as was replaced by Georginio Wijnaldum in the 53rd minute.
Klopp cautioned Liverpool will still be anxiously awaiting tests on his fitness and said it would be "really tough" for him to face Everton.
And the German then used the opportunity to express his displeasure that the Premier League scheduled the weekend games so soon after the European clash in midweek.
"We play on Saturday at 12:30 and if you want to see games like this, then the Premier League have to think about [rescheduling] — have to think about, really," Klopp said.
"Because that will be really tough [for Salah to face Everton], and probably Everton are more happy about the game [time] than we are, and that's not fair.
"Being in international competition should not cause you problems. It should be something good, and not cause you problems.
"We have now a problem to find somehow players for Saturday, and everyone's telling us it's the most important game of the year, and that's quite difficult.
"So I'm not really over the moon at the moment, I'm really angry about a few people who make decisions in this league."
Salah has been Liverpool's most important player this season, having scored 38 goals in all competitions following his summer move from Roma.
He is a leading candidate to be named the Player of the Year in the Premier League, and even his chief rival for the PFA honour, Manchester City midfielder Kevin De Bruyne, said earlier he had no option but to vote for the Liverpool man.