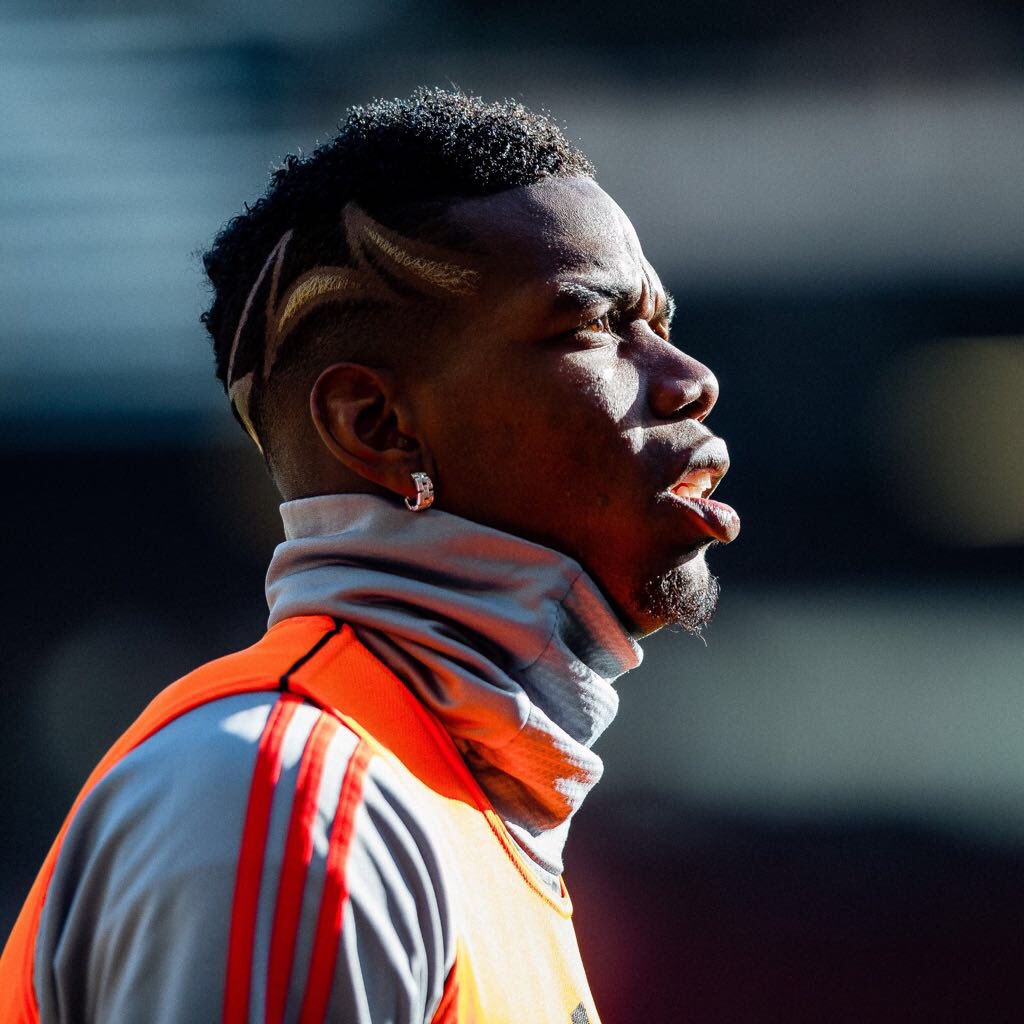 Jose Mourinho has challenged Paul Pogba to explain his puzzling loss of form for Manchester United.
The club's £89million record signing has been below-par since returning from a serious hamstring injury in November following more than two months out of action.
Pogba has started just three of the last nine games since he was involved in a touchline exchange with Mourinho at Tottenham at the end of January, fuelling speculation that the relationship between the two men has become severely strained.
The frustrated United boss refused to offer any excuses for Pogba's poor form yesterday (fri), insisting that his problems had nothing to do with the injury in a series of terse answers to questions about the France midfielder.
'Ask him,' said Mourinho. 'When you get a chance, ask him what he thinks about it.' Pressed on what he can do to get the best out of Pogba, Mourinho replied: 'I work. It's the only thing I can do. I cannot do anything else.'
The feeling at United is that Pogba came back too quickly from his hamstring injury. However, Mourinho added: 'It's nothing to do with his injury. His recovery was good.
'It was a difficult injury. It was an injury that other players, other clubs, other medical assessments, they end in surgery.
'His option with the medical opinions was not to go to the surgery table and his recovery was really, really good.
'I think he is more than fine in relation to his recovery from the injury which is an area sometimes where you have a recurrence. In his case, not at all.'
France coach Didier Deschamps hinted at problems between Pogba and Mourinho last week by saying the player 'can't be happy' with his situation at Old Trafford.
Pogba scored his first goal for club or country in more than four months with a spectacular freekick in France's win over Russia in St Petersburg on Tuesday night, but Mourinho declined the opportunity to praise him yesterday (fri).
'I don't comment on my players' performances in national teams,' said the United boss, who denied reports that he has held talks with Deschamps over the former Juventus star.
Pogba will be hoping for his first start in almost a month against Swansea at Old Trafford Saturday, and Luke Shaw could also be in the line-up after Ashley Young suffered a slight knee injury on England duty.
Mourinho defended his decision to replace Shaw at half-time against Brighton a fortnight ago, saying: 'I am the coach. I make the changes I want to do.
'If I want to change the player in minute five, I change the player in minute five. If I want to change in minute 98, I change in minute 98.
'The moment when a new rule comes to football that forbids managers to do that, then I become a pundit, not a manager.'
Asked if Shaw could stay at United into the final year of his contract next season, Mourinho added: 'I think so. I always say the door is open for everyone, so no problem for him.'