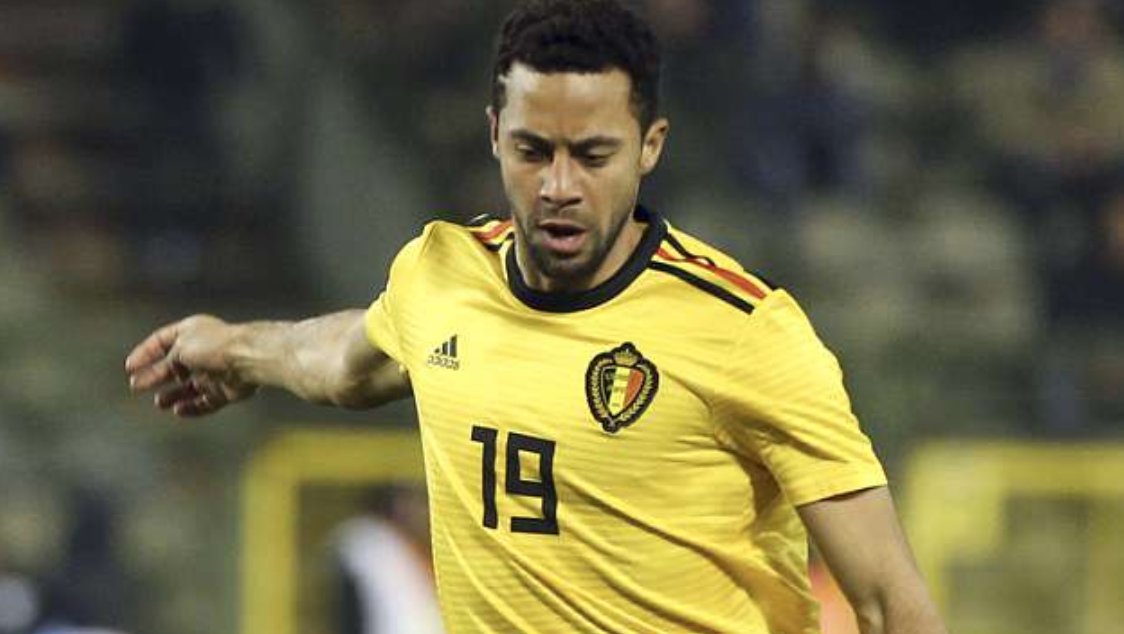 Mousa Dembele has cast doubt over his Tottenham future, admitting that this could turn out to be his last season at the club.
Contract talks are currently on hold until after the World Cup so he can concentrate on the Belgium campaign, but the 30-year-old failed to distance himself from a possible move away.
'Maybe this is my last season. Or maybe I'll sign a new deal. We'll see,' he told Belgian paper La Derniere Heure.'
'We have not really talked about an extension of my contract. At the beginning of the season, I said I had physical problems, I want to see at the end of the season how I feel. That's what the club and I decided by mutual agreement.'
'If we talk about a new contract in the middle of the season, it will cost energy. Imagine that a player feels not appreciated after a disappointing proposal, it can disrupt his game,' he added.
Dembele has established himself as a vital part of Mauricio Pochettino's side and the Spurs boss will be desperate to hold on to his midfield star.
With a new stadium and exciting times ahead, Dembele is content with life at Tottenham and insists he has not contemplated a move to a bigger club.
'Really, I'm not aware of the interest of other clubs. And, besides, I told my agent to wait for the summer to tell me about any offers. For now, I'm only focusing on Tottenham.
'At this moment, I am very happy at Tottenham. I do not lie when I say that I do not think about a big transfer. I want to play a World Cup and afterwards we will see,' he added.
Dembele came off the bench for Kevin De Bruyne in Belgium's 4-0 victory against Saudi Arabia on Tuesday and he is expected to be a key member of the squad in Russia.