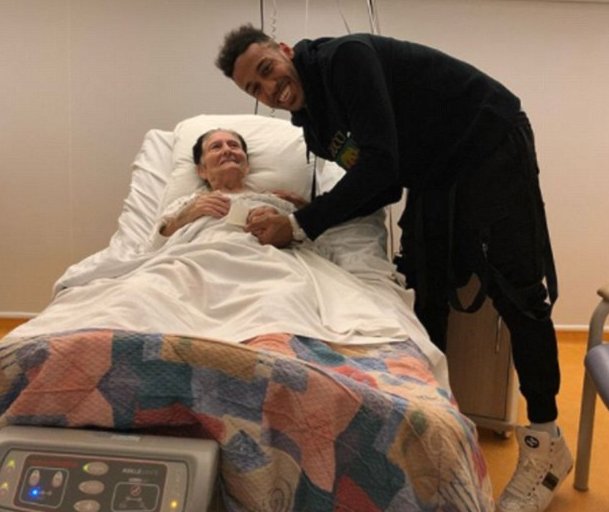 Pierre-Emerick Aubameyang has shared an emotional message on his Instagram profile after the death of his grandmother.
The Arsenal striker paid tribute to his 'grandma', who he reveals taught him to speak Spanish.
He wrote: 'One last smile that showed you were the nicer. one last trip to your village which I was happy to be with you.
'You gave me so much love you learned me so many things I speak Spanish because of you.
'I'm proud to be your little son. One last kiss to tell you good bye.
'Un beso muy fuerte te quiero mucho meme / grandma / abuela.'
The final line translates into English as 'A big kiss, I love you very much.'
The Gabonese striker shared three pictures alongside the tribute on his social media profile.
Two of them show him kissing and smiling next to his grandmother.
The third is a family picture, with his grandmother posing next to an Arsenal home shirt.