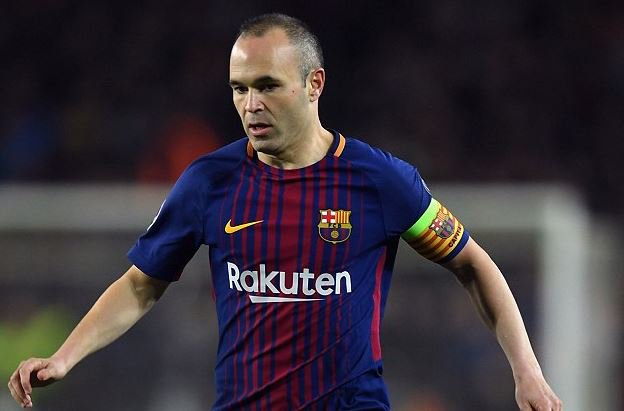 Barcelona captain Andres Iniesta says he has an offer from a Chinese club and he must decide his future before the end of April.
The 33-year-old playmaker, who signed a lifetime contract with Barcelona in October, has been linked with Chinese Super League side Tianjin Quanjian.
Although Tianjin released a statement saying the reports were untrue, Iniesta confirmed on Wednesday that a Chinese team have made an offer for him.
'I must decide before April 30 whether to stay at Barcelona or go to China,' Iniesta told reporters after Barcelona beat Chelsea 3-0 at the Nou Camp in the Champions League.
'I have to weigh up which is best for me and for the club.'
Iniesta returned from a hamstring injury to start the game and helped Barcelona reach the quarter-finals of the competition.
'I don't know (what he will do), it's a very personal decision, he has to decide,' Barcelona coach Ernesto Valverde said.
'He has his reasons and will decide what's best for him. I'm not thinking of a Barcelona without Andres Iniesta because right now we have a Barcelona with Andres Iniesta.'