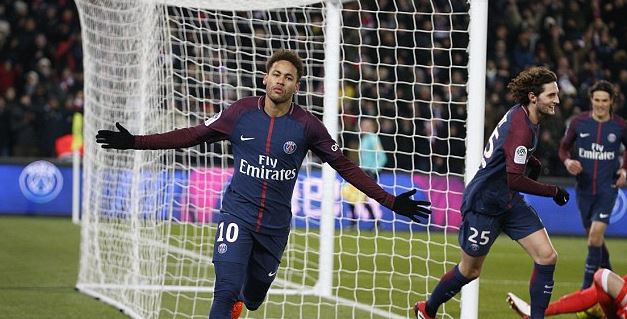 Real Madrid coach Zinedine Zidane believes Neymar 'would fit into any team in the world' amid rumours that the European champions are lining up a £355million bid for the Brazilian this summer.
Despite signing for Paris Saint-Germain from Barcelona only last summer for a world-record £198m, there has already been suggestion Neymar is ready to move on.
Zidane did little to quash the reports linking him with the Bernabeu as he spoke ahead of Real's Saturday lunchtime visit to Eibar.
'Neymar is a very good player. When Madrid bought me for €72m (then £46.6m from Juventus in 2001), it seemed crazy.
'Maybe a player will be worth that (€400m) in 10 years or so, or even before that but he'd fit into any team in the world.'
The front cover of Saturday's edition of AS led on Zidane's comments with the headline 'Zidane speaks well of Neymar.'
Twenty-six-year-old Neymar is currently out injured and missed the second leg of PSG's Champions League last-16 tie with Real on Tuesday evening.
Real won 2-1 at the Parc des Princes and advanced into the quarter-finals 5-2 on aggregate.
Neymar spent four years at Real's fierce rivals Barcelona between 2013 and 2017.