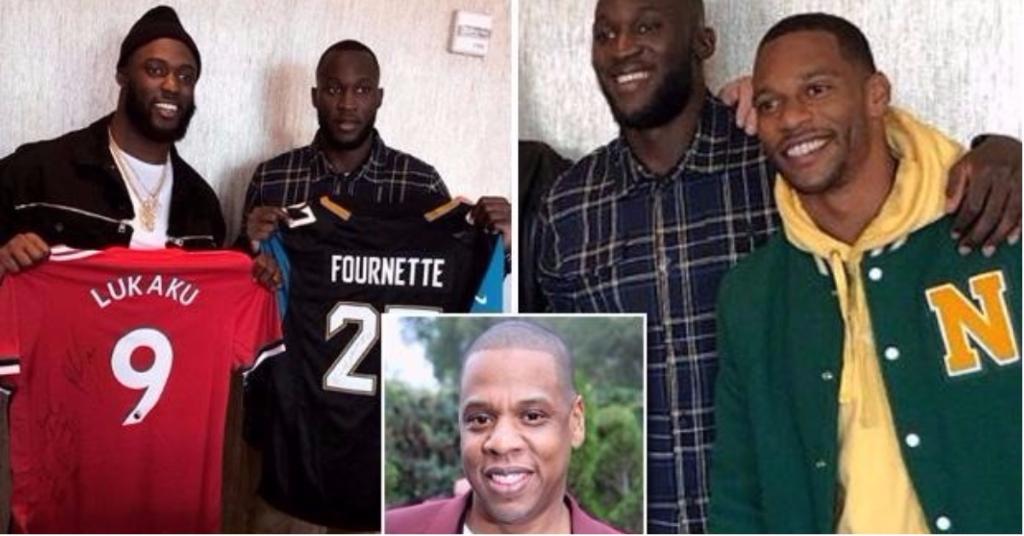 Romelu Lukaku has teamed up with Jay-Z to become the first Premier League star to join the hip hop legend's Roc Nation Sports talent stable.
The 24-year-old was officially "welcomed to the family" during this week's trip to New York.
It was there, while taking in a basketball game between the Brooklyn Nets and Chicago Bulls, that Lukaku, whose agent is Mino Raiola, joined the team.
He posed for a photo with Jacksonville Jaguars running back Leonard Fournette and wide receiver Victor Cruz.
In the middle of the four was Shawn 'Pecas' Costner, a senior management executive at Roc Nation Sports.
Costner wrote on Instagram: "Couple of family members welcoming Romelu Lukaku to the Roc Nation Sports family."
Lukaku also swapped shirts with Fournette, who is joined in Jay-Z's stable by Bayern Munich defender Jerome Boateng.
Also in the ranks is the likes of Golden State Warriors star Kevin Durant.
Jay-Z's Roc Nation Sports talent stable is an extension of his entertainment company Roc Nation, which counts chart-topping superstars such as Shakira and DJ Khaled among its ranks.