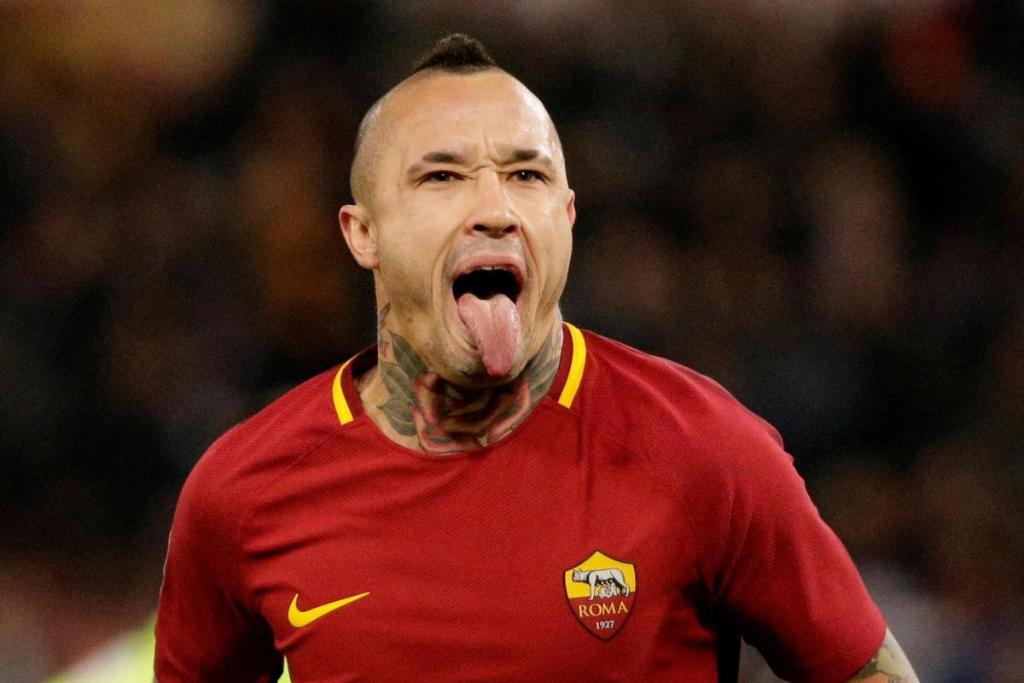 Radja Nainggolan has revealed why he rejected Chelsea boss Antonio Conte.
The 29-year-old was targeted in the summer of 2016 following Conte's appointment at Stamford Bridge.
Chelsea were confident of pulling off a deal for Nainggolan after talks progressed well.
But the midfielder eventually decided to snub a move to London and penned a new Roma contract instead.
Nainggolan admits he was flattered by Chelsea's interest, but claims it would have been difficult to leave the Italian capital because of his "perfect" life there.
The Belgium international told Sport Voetbal: "I could have gone to Chelsea and many other clubs, but starting something new when you are 28, 29, in a new culture, another lifestyle, that's not for me.
"I prefer to stay where I feel good. If money were my only motivation, I would have changed clubs many times and my salary would have grown, but my first priority is to live well.
"You need to live well and be happy playing where you are and I have both of those things here. Everything is perfect. My family is happy in Rome.
"There are lots of good restaurants and it's a good place to go shopping. When friends or family come to visit, you can send them almost anywhere.
"I'm liked at the club and the supporters are behind me. I've given a lot on the field and I get a lot of respect for that. As a football, that's one of the best things you can get. I grew up in Antwerp but I became a man in Italy. As things stand, I can see myself living in Rome in later life."