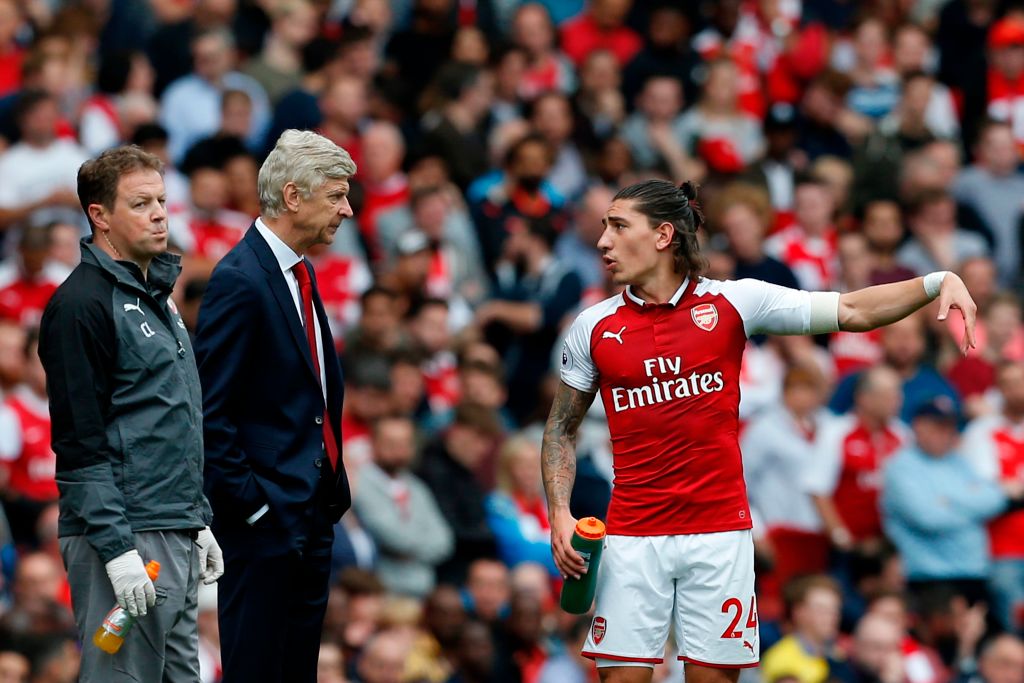 Arsenal are determined to win the Carabao Cup for manager Arsene Wenger, says defender Hector Bellerin.
The Gunners boss has never lifted the trophy during his 21 years in England, and right-back Bellerin says it gives the team an extra incentive to beat Manchester City at Wembley on Sunday.
City go into the match as favourites, sitting 27 points ahead of their opponents in the Premier League.
"We should do it for him," Bellerin told BBC Radio 5 live.
"The boss has been here for more than 20 years and everyone knows he hasn't won this competition yet, so it's another incentive for us."
City are 15 points clear of nearest rivals Liverpool at the top of the Premier League, and are in the last 16 of the Champions League.
But their hopes of a Quadruple were ended by a 1-0 defeat at Wigan in the FA Cup on Monday.
Bellerin said: "They're a team that had everything to play for but everyone is beatable, even the best teams in the world.
"Their performances have been great and they have a great team. They have a good defence now too which was one of the things previously that was lacking.
"They have a great team overall but it can be done. If it can be done by Wigan, it can be done by us.
"We have great players too and new players who have come in – we feel stronger than ever."
Arsenal have not won this competition since 1993, when they beat Sheffield Wednesday 2-1 at Wembley under George Graham.
The Gunners have beaten Doncaster Rovers, Norwich City, West Ham United and Chelsea to reach the final, and victory over City would salvage a season that has not gone to plan.
Wenger has previously used the League Cup to give his younger players experience.
But, with the Gunners so close to a trophy, he will be naming an experienced side at Wembley.
"Manchester City have so many players that you think you have to stop that it is better to focus on the team plan than rather than on any individual," said Wenger.
"It's true that I always used to use this competition with a youth team. For us it's an opportunity. We'll play with all the regular players.
"We go to Wembley and you want to win it, you want your fans to go home happy."