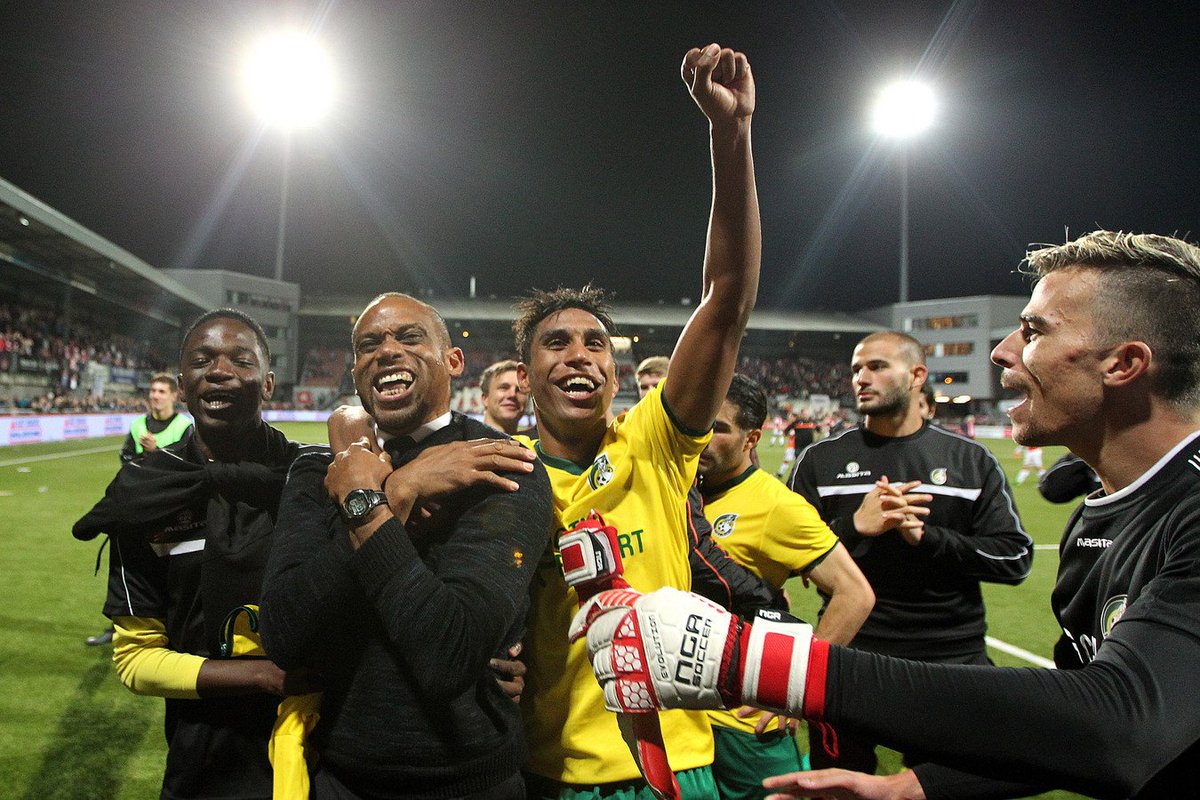 Despite creating several records and being on the verge of getting Fortuna Sittard promotion from the second division to the elite cadre, Sunday Oliseh has been fired by his Dutch employers.
The club on Wednesday explained that the sacking of the Nigerian coach was not particularly about the poor results which has seen them lose their last four matches in the Dutch Eerste Divisie.
The decision by the club board was unavoidable following the 43-year-old's repeated blameworthy attitude which saw him fallout with players and officials of the club.
"The club management makes this decision as a result of the repeatedly culpable actions for a longer period by the trainer towards several persons in the organization," the statement read.
"Several attempts by the club to move the trainer to other behavior were unfortunately without result, resulting in an unworkable situation.
"The board of Fortuna Sittard emphasizes that the decision to disband Sunday Oliseh is not motivated by the current sporting performance.
"Because of his inadmissible actions, the coach has made the cooperation with many people within the organization impossible.
"From players to employees. Fortuna Sittard regrets the decision, but states that the club interest goes above all else."