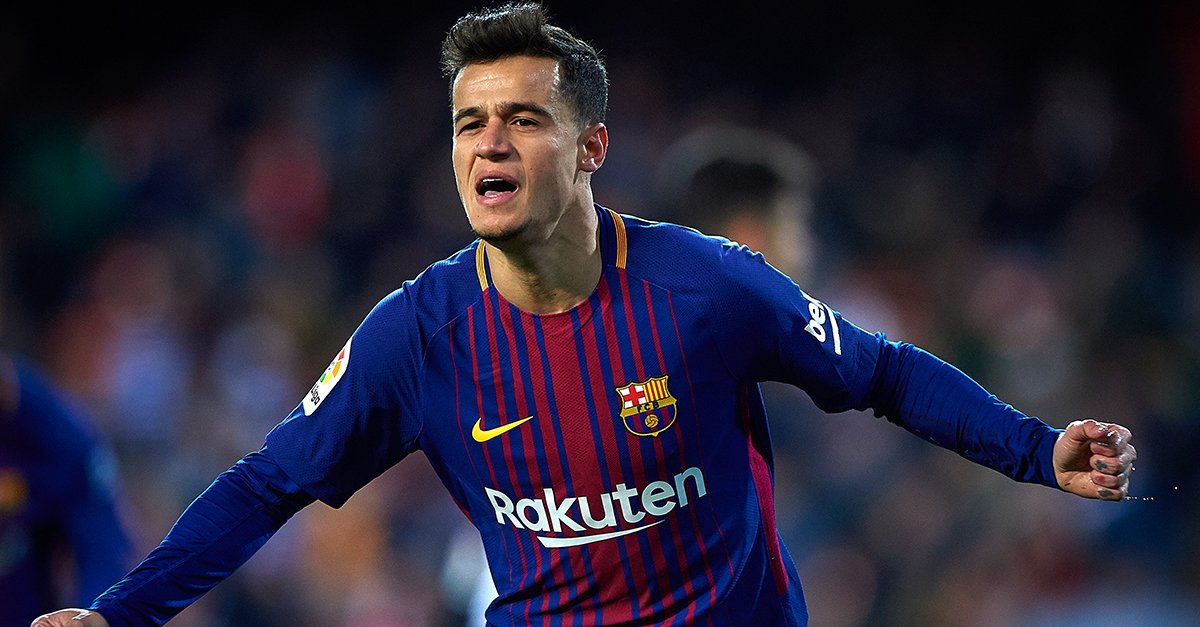 Philippe Coutinho is off the mark as a Barcelona player and it was his goal that helped send his team into the Copa del Rey final.
He came on at half time and with his first meaningful touch he stretched to convert Luis Suarez' cross and score the goal that ensured Barcelona would reach their fifth straight Spanish Cup final beating Valencia 3-0 on aggregate (2-0 on the night).
Suarez made Coutinho's first Liverpool goal for him against Swansea in 2013 and he was at it again at Mestalla.
He has been Coutinho's greatest ally since he moved to the club in January and when he burst down the left at the restart swerving past Ezequiel Garay he lifted his head and picked out his former Anfield team-mate at the back post.
Coutinho made enough contact on the curling cross to send it back across the goal past a floundering Jaume Domenech who ended up in the back of the net with the ball.
'It's great to be able to play a final in my first season,' the Brazilian said. 'There's a lot of football to be played before that game but's a special moment.
'I was looking for that first goal. I think it might have been the first ball I touched.'
Suarez set-up the second Barcelona goal for Ivan Rakitic as they made it to the April final against Sevilla.
It means a treble for Ernesto Valverde is still on in his first season and a double is still on for Coutinho – the only surprise was not to see him from the first whistle as Barcelona toiled with their new record signing on the bench.
Messi was the first to test Domenech and he made a comfortable save more complicated by punching the shot he should have caught. Rodrigo Moreno then lifted Mestalla when he climbed above Gerard Pique and headed on to the bar.