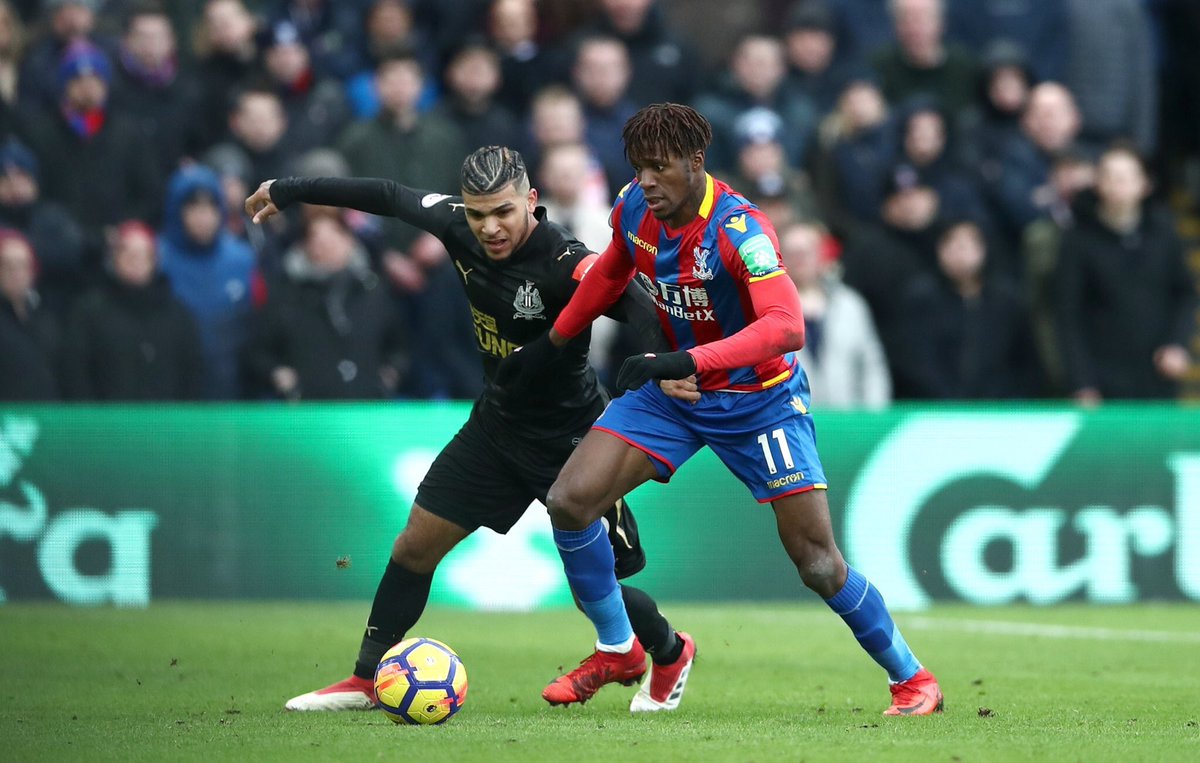 Crystal Palace manager Roy Hodgson says he expects Wilfried Zaha to be out for around a month with a knee problem.
Zaha was injured in Sunday's 1-1 draw with Newcastle, although he managed to stay on the pitch for the whole of the game.
Initial fears the former Manchester United winger would be out for the remainder of the season have proved unfounded.
But he misses the game against Everton and could also be forced to sit out the Sky Live matches away to Tottenham and Manchester United.
"It's amazing Wilf was able to play so much of the game with the injury," Hodgson said ahead of Saturday's game at Goodison Park.
After seeing a specialist over the last few days, I can sadly confirm that I will be on the sidelines for the next few weeks. Thank you to the fans for all your support and I hope to back playing again as soon as possible! 🙏🏿 #CPFC pic.twitter.com/SRQD2BA4JX
— Wilfried Zaha (@wilfriedzaha) February 8, 2018
"He's a very quick healer and we'll be working to get him back as soon as possible. He won't play versus Everton though.
"If he recovered in a week or two it would be a fantastic effort, but it's more realistic we'd have to wait a month for him. It's not certain. He'll be pushing the medical staff to come back as soon as possible.
"Quite frankly I can't remember a time when I've had this many players injured at a club.
"These things happen. We certainly haven't been too lucky of late with injury, but the players have kept battling on and will try to get results.
"We won't feel sorry for ourselves or make excuses. I believe in the 11 I put on to the field."