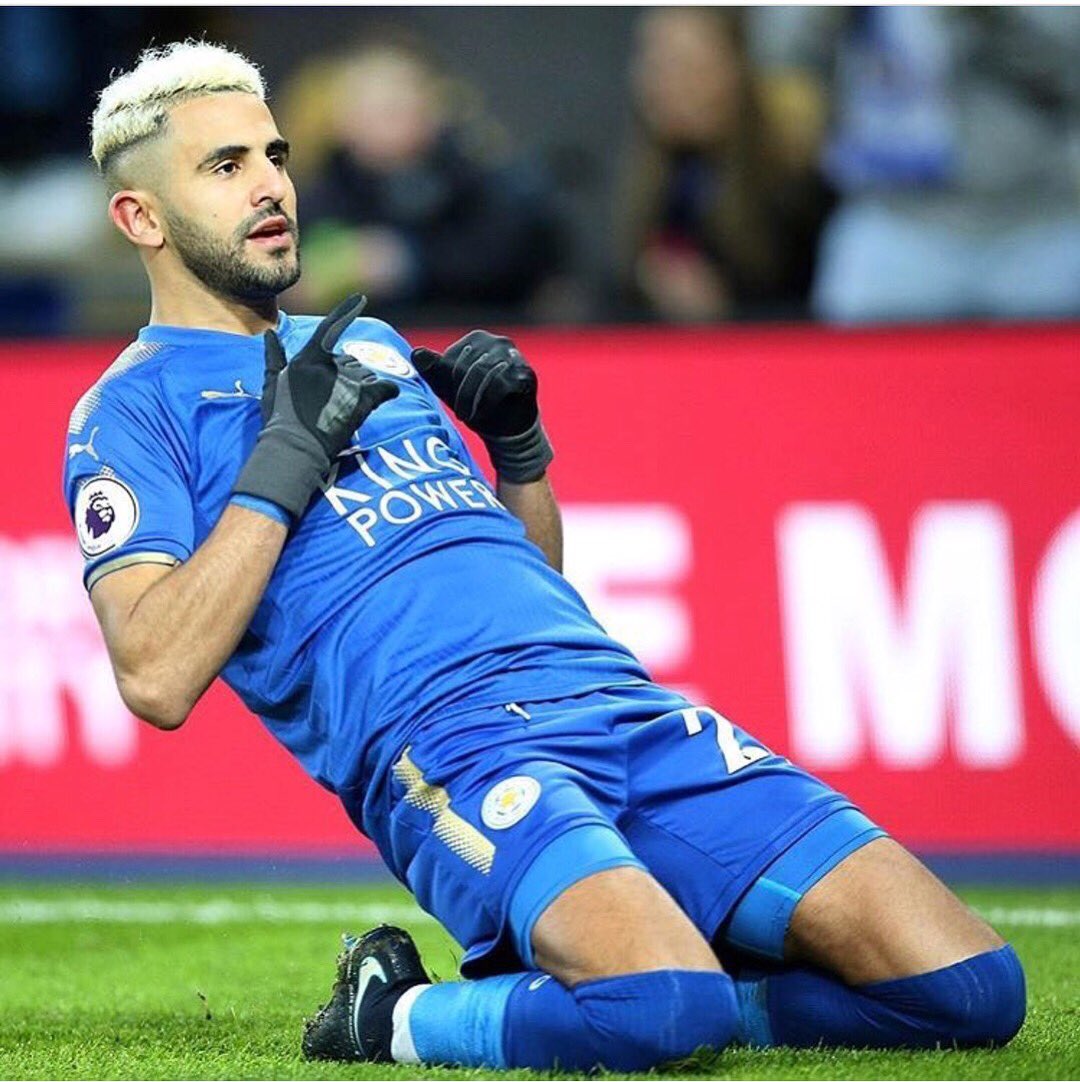 Claude Puel has pleaded with Riyad Mahrez to come back to Leicester but failed to say when that might be.
Puel refused to say if he had spoken to Mahrez since his absence began on January 30, whether he knows where the 26-year-old is, or if he could put a date on a return.
'I hope he can come back and work hard with the team sooner rather than later, of course, we will see,' was all Puel said on the matter.
Leicester sources stress that keeping such information confidential is to adhere to employment law but the uncertainty is casting a shadow over the club.
Mahrez is said to be very low after the collapse of his transfer to City and there is a suggestion he has been out of the country. It has not been clarified whether the club have sanctioned his time away.
'Riyad will not be available for Saturday's game against Manchester City,' Puel said.
'I hope Riyad can get his head right and to come back with us, to hard work, to see for him the best way is to come back and enjoy his football.
'Riyad is a magnificent player, he loves football, he loves his relationship with his friends, his teammates, he enjoys his football.
'I think he needs to come back to play, to touch the ball. It's important.
'I don't want to give details about our relation. It is important all details remain inside the club and not in the public.
'It is important to keep the players, the fans united about all these difficulties and remain the good way about this.
'I want to protect all the squad, it is the most important thing. I am impressed with my players for their professional attitude.'
Puel said he understood fans' frustrations with the former PFA Player of the Year, adding: 'The bad thing for me is he loves the football. He is not just a player who treats football like work, he enjoys the pitch, to stay after training sessions.
'He will come back with a good attitude and good level. When he will come back he will need time to get the match fitness.
'I can understand all the opinion about Riyad.'