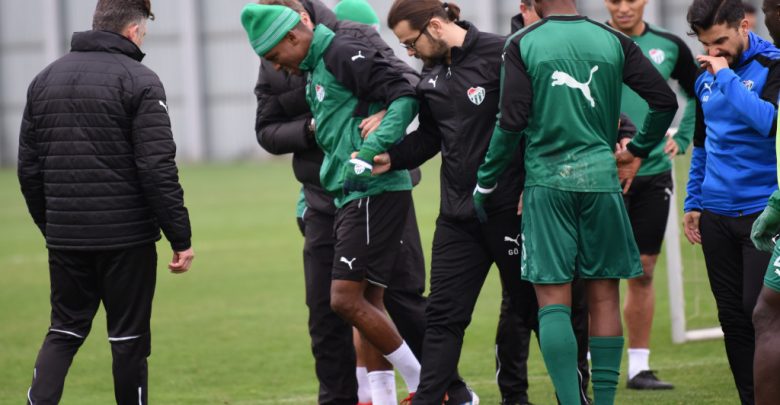 The Nigerian midfielder  Shehu Abdullahi was forced out of the Bursaspor training session with a leg injury, according reports in Turkey.
The 24-year-old who joined Bursaspor in January 2018 picked up an injury in training  on Monday.
Shehu collided with his compatriot Mikel Agu during training, while Agu stood up, Shehu could not stand up, he was on the ground holding his leg in pain.
After being examined by club health officials, he could not continue training.
Bursaspor are yet to release a statement regarding the state of his injury.