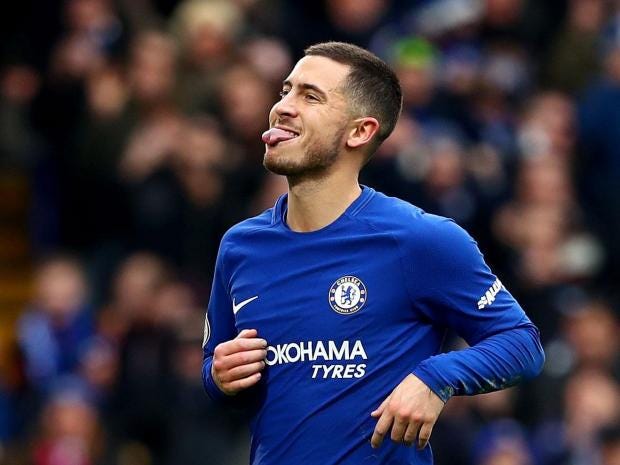 Antonio Conte insists Eden Hazard's contract talks with Chelsea should remain a private matter after the Belgian's father revealed he had rejected a new deal.
Thierry Hazard told Le Soir that his son has 'rejected a contract offer' from the Blues, though Conte refused to comment on the specifics and only reiterated his desire to keep working with the 26-year-old.
Conte has refused to be drawn on Eden Hazard's future at the club.
Conte, who had already been pressed on rumours surrounding Thibaut Courtois, told reports: 'My answer is always the same. This is a private conversation between the club and the player and the agent of the player. I give the same speech for Eden as for [Courtois]. I'm proud to have him in my team, my squad, I'm very happy to work with him.
He's a really good guy and he has a lot of space for improvement to become one of the best players in the world.
But on this issue it must be a private conversation between the player and the club.'
'If you are in a great club and you trust in the club and the ambition of the club, I think it's right to stay,' he said.
'I must be honest, I didn't read the comments from his father. I think, in the world, everyone has to respect the opinion of everyone else. In this case, I have to respect the opinion.
'But I think we are talking about a really good guy, and it's normal — I repeat — if you think that you stay in a great club with great ambition, it's right to stay.'
Chelsea face Stoke on Saturday and sit a full 16 points off leaders Manchester City. Conte admitted finishing in the top four would represent a successful season.