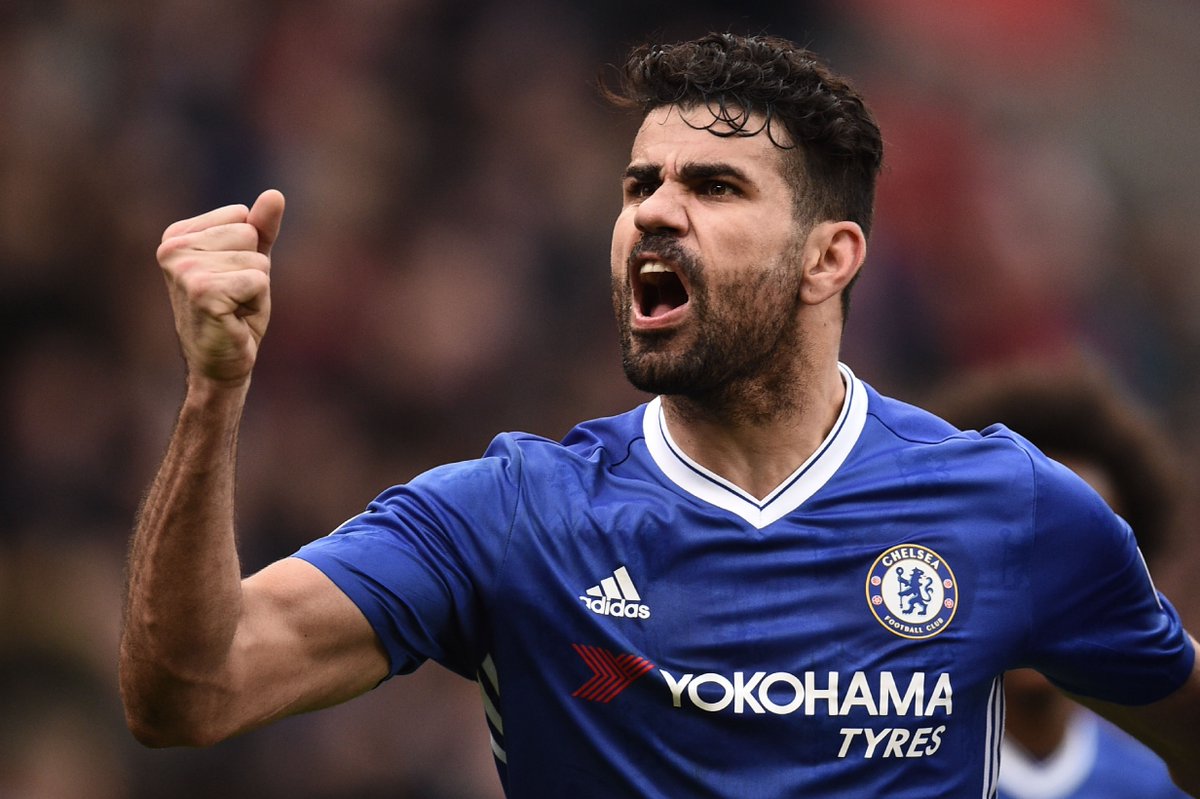 Chelsea face Everton at Goodison Park on Sunday with the chance to rubber-stamp Champions League qualification and edge ever closer to the Premier League title.
Everton striker Lukaku tops the Premier League scoring charts with 24 goals, while Chelsea talisman Costa has struck 19 times in league action.
Chelsea boss Conte remained coy about comparisons between the two prolific forwards, but admitted the Blues must pay heed to Lukaku's powers on Sunday.
Asked if he would rather have Costa or Lukaku, Conte replied: "As I've said before, for me my players are the best in the world.
"I wouldn't change my players with any other players.
"I think that Lukaku for sure is a really good player, he's scoring a lot of goals this season.
"You have to pay him great attention but it's always the same, we study the opponent and we try to find the best solution to stop them, about single players and about the team.
"Yes we must pay great attention to Lukaku, but also Everton's other players. They have a lot of good players with good technique."
Chelsea top the league table by four points with five matches to play, but Conte has rejected suggestions the Blues face an easier run-in than title rivals Tottenham.
The former Juventus and Italy coach also called on Premier League organisers to even out the final leg of future title battles.
Conte believes the Premier League ought to alter fixtures at the last minute in future to ensure title rivals' matches kick off simultaneously.
Asked if Chelsea have an easier run to the end of the season than second-placed Tottenham, Conte said: "I don't think so.
"I think that in this part of the season each game is very tough for many different reasons.
"You have a lot of pressure, you know you have to win.
"For sure when you have to play with this target, it's not simple, it's not easy. But not only for us, also for Tottenham.
"But we are ready, and we have worked hard to arrive here to fight for the title.
"And for this reason we want to reach this target with all our strength.
"We have to do our job with the right pressure but at the same time to enjoy it.
"I think it's not an advantage for us to play before Tottenham this weekend.
"But at the end of the season when you have two teams in contention for the title, I think you must have the two fixtures at the same hour, on the same day – not to give the advantage to one team or the other.
"When you can see there are two or three teams very close in the fight, I think you have to find a solution for this. Then you can really see who is the best."