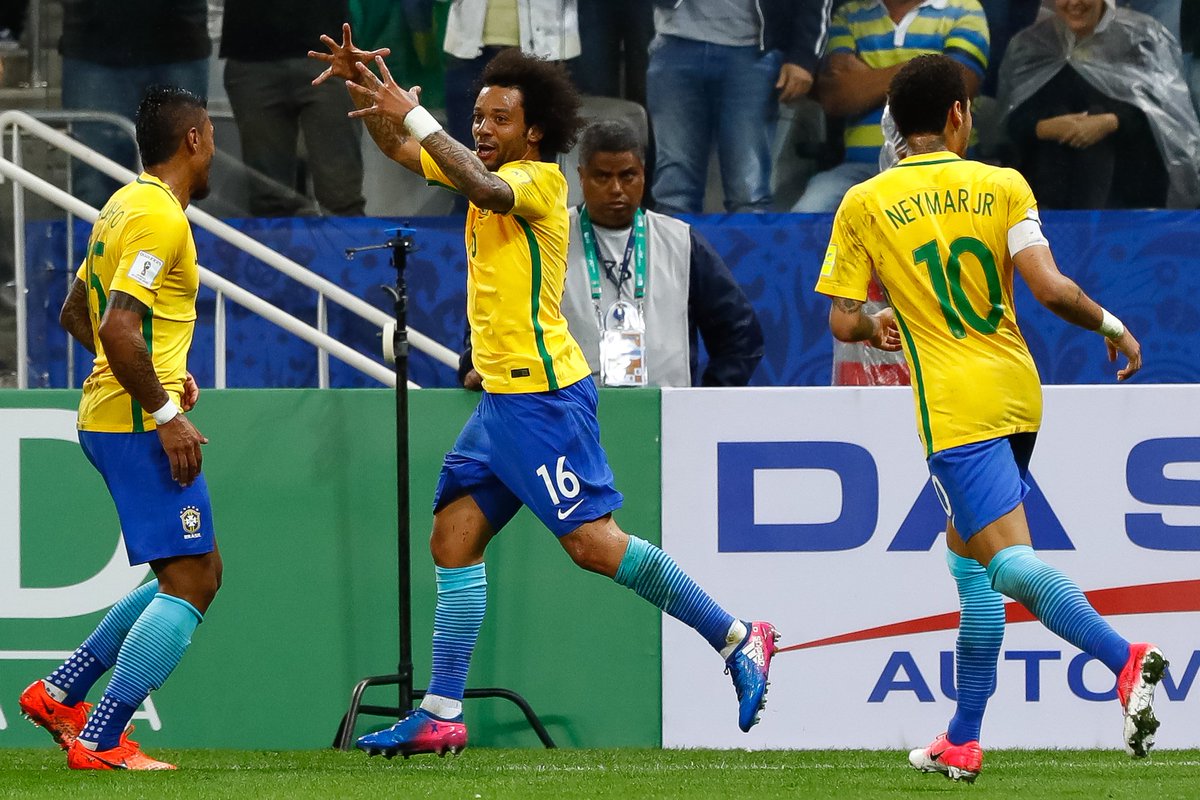 Brazil booked their spot at the 2018 World Cup with an emphatic 3-0 victory over Paraguay in Sao Paulo.


Neymar scored a dazzling solo goal after Philippe Coutinho had opened the scoring for Brazil against Paraguay in the 2018 FIFA World Cup qualifier. The five-time world champions notched an eighth straight qualifying victory.

The five-time World Cup champions had a 3-0 victory over seventh-place Paraguay in Sao Paulo, moving to 33 points from 14 matches in South American qualifying. The Brazilians secured a direct spot for Russia 2018 after third-place Uruguay lost 2-1 to Peru in Lima.


Argentina, playing without suspended star Lionel Messi, lost 2-0 to Bolivia in the altitude of La Paz earlier and slipped from third to fifth with four matches remaining.
The top four in South America earn direct places at the World Cup. The fifth-ranked South American team goes into a playoff against a team from Oceania for a spot in Russia.
Argentina has 22 points from six wins and four draws, putting coach Edgardo Bauza under intense pressure to step aside.