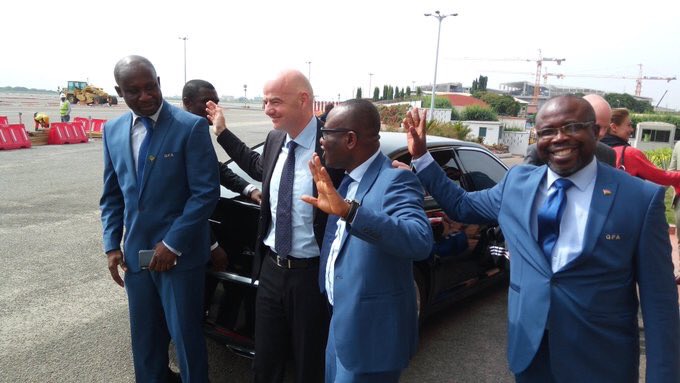 Gianni Infantino, the president of world football governing body FIFA president touched down in Accra on Monday, February 27 to commence a one-day working visit in the country.


Gianni Infantino was welcomed on his arrival at the Kotoka International Airport by members of the Ghana Football Association's Executive Committee.




He will also confer with key football stakeholders at the the GFA Secretariat at 11:00 am before addressing a press conference afterwards.