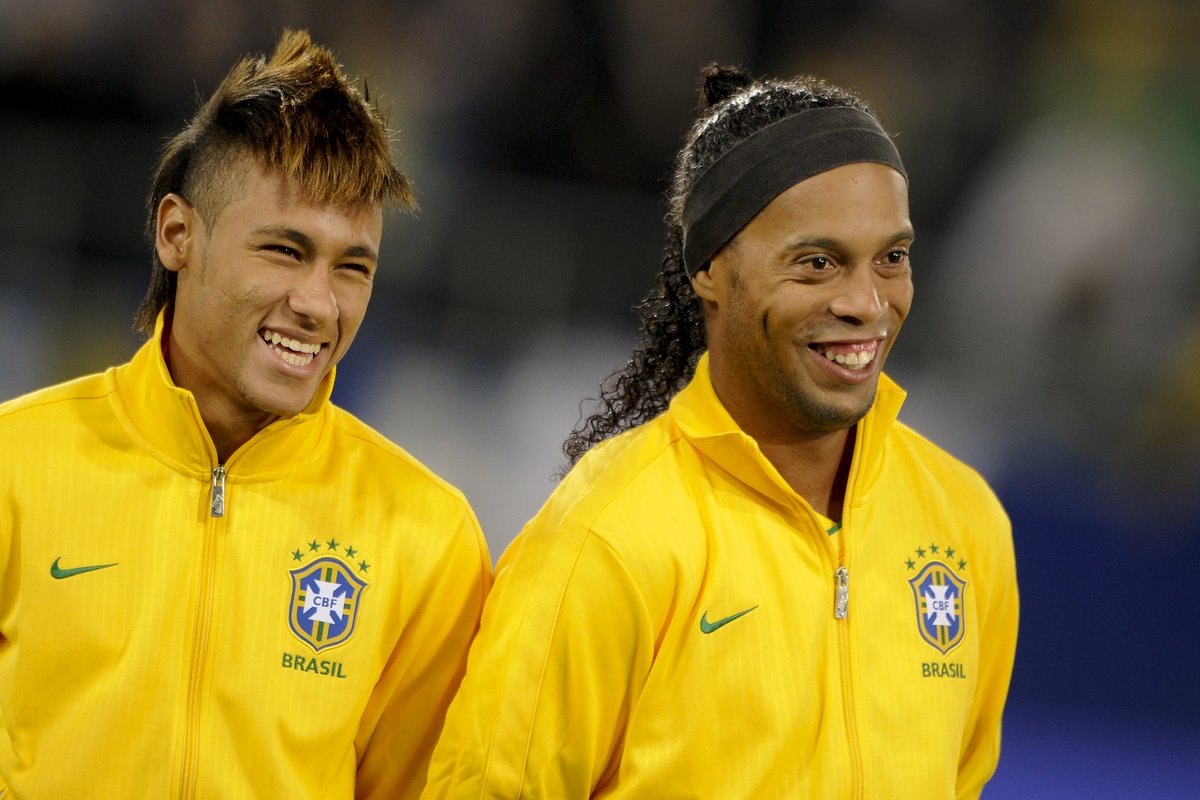 Brazil legend Ronaldinho believes that it's only a matter of time before Neymar is considered the best player in the world.
Neymar, 24, missed out on the top three for the Ballon d'Or this year behind eventual winner Cristiano Ronaldo, teammate Lionel Messi and Atletico Madrid's Antoine Griezmann. But Ronaldinho insists that his countryman just has to be patient.
"I think he's already among the best in the world, one day he'll be the best in the world," he told ESPN FC at PSG's training ground. "Us Brazilians are waiting for that because he's an idol for all Brazilian soccer. He's a great friend, it's a matter a time for him to be the best in the world."
Another player who has impressed the former PSG, Milan and Barcelona star is Liverpool's Philippe Coutinho — who was linked to the Camp Nou before signing a new five-year contract last week.
"I admire him a lot. He's got a lot of talent," Ronaldinho added. "I've known him for many years, and he's proven that he can play anywhere in the world. He can play in France, he's proven it. He can play anywhere in the world."
Ronaldinho, who has not yet retired, also spoke about why his former club PSG are so popular in his homeland — namely because of the likes of Lucas Moura, Thiago Silva and Thiago Motta on their books.
Both Thiagos [Thiago Silva and Thiago Motta], Lucas… I've played with all of them," he said. "There's a lot that I enjoy watching. I have a great relationship with Thiago Motta, he's a great player. Thiago is different, his style of playing is different from mine. For me, he's one of the best I've ever played with.
"Paris Saint-Germain was always known in Brazil. For us Brazilians, we saw very popular Brazilians player come through here. And now popularity has increased because there's a lot of Brazilian players and great Brazilian players. Paris Saint-Germain is very popular, [there are] a lot of PSG jersey's [in Brazil] lately.